The HfS' Blueprint reports are our temperature check of an industry. A guide to some of the trends that are already in play, and those starting to bubble under the surface. We have just launched the first in our series of IT Services reports focused on Infrastructure Services, and it's some the trends around this research we'd want to shine a light on today. Of course, if you're interested in all of the market information and dynamics covered in the research, you can get your hands on a copy here.
The industry breaks with tradition
When we talk about infrastructure services, the mind immediately jumps to build and manage or "lift and shift" engagements. Indeed, for a long time, it was this type of work that was the most in demand and lucrative of providers operating in the space. However, this is no longer the case as businesses seek to secure more holistic IT Services to support their digital ambitions. As we researched the mechanics of the infrastructure and enterprise cloud industry, it became apparent that providers are breaking with the traditional services and models they used to thrive on, and are seeking to focus on higher-value transformational activities instead. For some providers, this is more of a pivot, as they grapple with providing traditional services as well as new ones. While for others it is a more decided and strategic shift, in which "lift and shift" engagements are avoided entirely in favour of juicier transformative projects.
Our expectation is that this will transform the way some vendors pitch their infrastructure services completely. Polarising some to either end of the spectrum – those focused on high-value transformation, and those solidifying their position in at the traditional end. Somewhere in the middle, we'll see some of the larger firms, capable of spreading themselves across the spectrum to handle a broad range of engagements.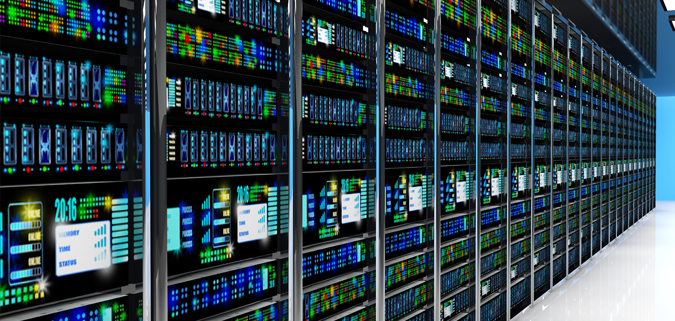 Service Brokerage enables firms to become a one-stop-shop
Another dynamic, undoubtedly linked to the commotion caused by an industry pivoting and refocusing engagement models, is the decidedly increased role service brokerage plays. Many firms are moving toward semi-impartial and fully-agnostic service brokerage models to enable clients to secure best-in-class services through them. Many firms are moving toward semi-impartial and fully-agnostic service brokerage models to enable clients to secure best-in-class services through them, allowing them to offer a one-stop-shop for sourcing services across the IT spectrum.
However, some firms will find this easier than others, particularly those who have invested considerable sums in building proprietary technologies. For these firms, balancing the incentive to protect investments and assets against the industry shift to brokerage will be tough. But potentially necessary if client expectations set the pace at the agnostic provision of best-in-class services.
As this trend develops, we can expect to see larger and more tightly woven partner ecosystems in the space. Alongside increased activity from vendors trying to prove their credentials to partners in a bid to take relationships to the next level, while articulating their brokerage credibility to clients.
Consultancy-led engagements focus on business outcomes
The two preceding trends have the potential to completely alter the dynamics of the infrastructure and enterprise cloud industry and, indeed, IT Services as a whole. In part client expectations and demand are leading these challenges as business scream out for services and solutions that meet their digital and operational ambitions. Of course, businesses vary considerably, and the suitability of one IT Service offering varies accordingly. Leading to another shift away from tradition, as providers seek to deploy higher value solutions that tackle the core of a businesses problems.
We can see this trend play out in various ways – such as evolving pricing models that focus on business outcomes – but there's another way that paints an encouraging picture. A picture of an industry refocusing its engagement model away from core, unadaptable services and towards the design and implementation of those which tackle a particular challenge. At the forefront of this shift is the increased focus on consultancy-led engagements that seek to understand a business and its challenges and objectives.
Approaches like this will be necessary if firms are to thrive in the changing marketplace. For example, it's only through understanding a client's needs that a provider will be able to select and recommend the right services through its brokerage model or if the firm is to assess whether the engagement fits in with their model and approach.
As this trend develops, we can expect to see firms shoring up their consultancy brains and brawn to support engagements across IT Services from initiation to completion.
Bottom Line: Trends impacting the infrastructure and enterprise cloud industry signal a potentially turbulent future albeit one packed with opportunity for dynamic and agile providers.
Posted in : Cloud Computing, IT Outsourcing / IT Services, it-infrastructure