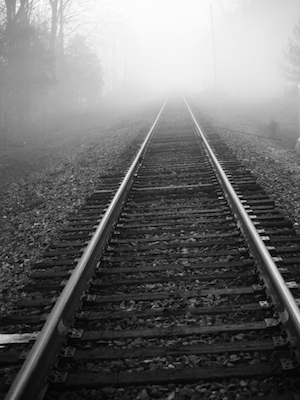 Having been in and around the analyst business since 1996, I've never been short of an opinion or two about the industry. And neither are most people I know… love them or loathe them, analyst firms and their unique individuals stoke the emotions of many who come in regular contact with them. But are the days of the traditional industry analyst firms numbered?
I've been both analyst and consultant during my career and work with many buyers, sellers and intermediaries of both technology products and professional services.  I've worked with the best and worst analysts on the planet.  I've seen great research developed that was truly unbiased and objective, and also – sadly – been witness to some that was, quite frankly, not.
I've seen analysts ride waves and become rock stars, and then lose the plot somewhere along the line before either exiting the industry altogether, or plodding along on the vendor-briefing circuit, eking out their paychecks towards retirement.  I also know level-headed analysts who quietly go about their job and produce decent stuff – never making a lot of noise, but effectively doing their job.  I've also worked with egomaniacs who pander to paying clients and scare the living daylights out of anyone who dare criticize them – or refuse to buy their services. I've also worked with absolute numb-skulls who somehow remain employed, despite knowing very little about anything.  And I've worked with analysts who really know very little, but somehow persuade the world they are visionary thought-leaders.
Yes, the analyst business is a strange place, creating all kinds of weird and wonderful individuals, fueling all kinds of emotions from their respective spheres.  However, the world has changed so much these past five years, that it gives me real concern whether there'll be much of an "industry analyst" business left in another five.  Here are my reasons for concern:
Short-term attention-span theater has taken over, and some analyst firms are oblivious. Very few people have the patience, or inclination, to read detailed reports any more.  Even just five years' ago, many people only checked email two or three times a day, allowing them to focus on tasks that required a lot of deep-thinking, reading and writing.  Nowadays, most people are checking email constantly, scanning tweets, Facebook status updates, LinkedIn invitations and contributing to whatever social group or network with which they like to spend time.  Research needs to be served up in bite-sized chunks to stand any chance of being read.  The analyst firms are slowly becoming aware that few people read their stuff anymore, but persist in "checking the boxes", forcing their analysts to meet their report quotas each year.  Their problem is that their product and revenue model is based on numbers of reports and hours of enquiry time – they are serving up expensive macro services, where their clients now want the micro.
There's too much "research" being produced that's not telling us anything new. I am actually hearing major IT/BPO providers and C-suite buyside executives declaring that today's "traditional" research "isn't relevant to them anymore".  They just don't see the point in a lot of it.  They've figured out how to sell/buy their products and services, and dont need some primadonnas in their ivory towers telling them what they already know, using big words such as "ecosystem" and "agility".  They view analysts as useful sounding boards and occasionally get some competitive intel out of them, but that's really all the value they currently get, beyond favorable positions in scatterplot charts and after-dinner awards.
Too many analysts are following the hype and avoiding reality. How many analysts haven't started using the word "Cloud" at every opportunity?  How many have actually had the stones to challenge the hype and go against the marketing dollars of their paying vendor clients?  The more analysts persist in following the hype, the more they are turning off the punters.
Buyers don't read research these days.  Fact. I can tell you from years of experience that buyers will only read a research report if their job depended on it and it's forced down their throats. However, buyers love learning things that help them do their job better – they like listening to real experts and learning from each other.  Analysts need to spend as much time as they can talking with buyers and becoming a focal point for idea-sharing, knowledge, data and validation of their strategies.  While some analyst firms know this, many of their analysts rarely have more than two or three buyers in their Rolodex.
The large analyst firms lack rock-star visionaries. In years gone by, there were countless big personalities emanating from the Gartners, IDCs, Forresters at al.  Sadly, that number has dwindled as these firms felt the need to control and scale their corporate brands and keep their payroll under control. Moreover, the last thing they want are clients calling up demanding to talk with Bill, not Ben.  Innovation is bred from people with vision and personality – and the more analysts are "standardized", the more the personality is drained from the product. Analyst firms need to create new visionaries for clients – and maybe even dust off a few of the old ones knocking around somewhere in the blogosphere.  Hell – the retirement age is 70 now, so let's bring some of the old egos back!
The bottom-line
So there we have it – one guy's view among many – and am sure many people will get upset with me for calling it how it is, while others will just say, "tell me something new, Phil".    I chose research and analysis as my chosen profession and believe passionately in the value that good expertise, broad thinking and data-driven guidance can bring.
My firm, HfS, couldn't survive alone merely peddling research reports – we have to deliver products, data and networking opportunities our clients need, to help them do their jobs better.  Research has to be about bringing together the voices shaping industry, providing real data to help guide decision-making, and also forcing people to stop, think, and take notice.
At the end of the day, research is discretionary spend – we'll have another recession one of these days and we'll have further secular changes to industries, like the last one.  Just look at what happened to the worlds of media and journalism.  I fear that the analyst business could fall victim, should it fail to keep apace with these fast-changing times.
And if you want to hear even more on this little topic…
Our friends at the International Institute of Analyst Relations (IIAR) are going to feature a live debate on 13th July at 11.00am ET, where I will be discussing this "crisis" live and taking questions. Click here for more details, or email info at analystrelations.org.
Posted in : Business Process Outsourcing (BPO), Cloud Computing, Confusing Outsourcing Information, IT Outsourcing / IT Services, Social Networking, sourcing-change