There haven't been too many better debates since RPA fever took over the world of process executives whether the toolset was the first step on the road to full artificial intelligence (AI) adoption. The consensus has largely been that RPA provides some great process orchestration experimentation that can eventually help us enjoy that ultimate AI high.  However, the only way to truly get on that Intelligent Automation Continuum is to redesign processes that drive specific business outcomes, where RPA is an enabler to achieving the desired process flows.  If you're just using RPA to make a crappy old process run better, you'll struggle to achieve much more than a mild buzz: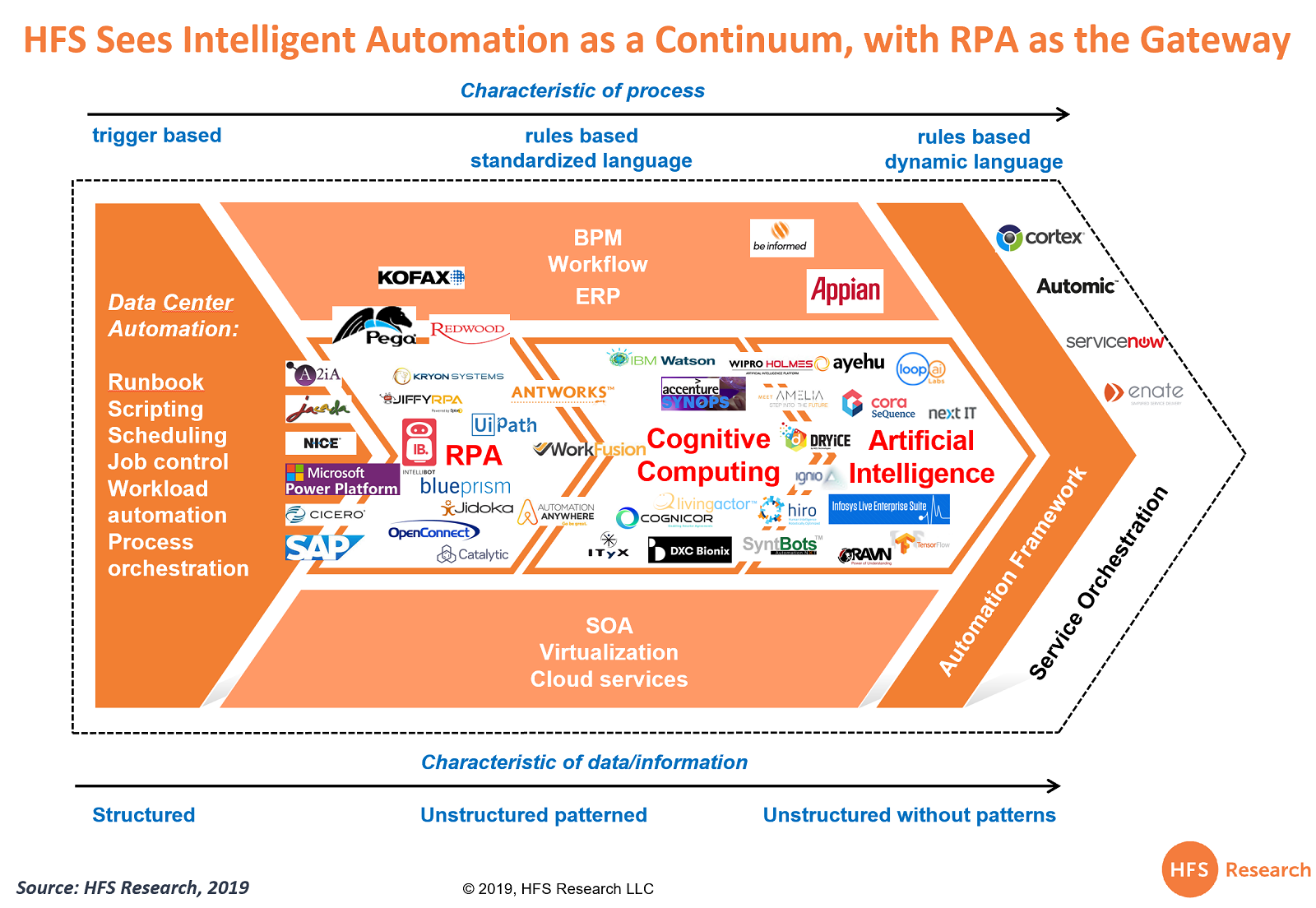 However, what really brings home the emerging ambition of enterprise operations leaders is the new data from the State of Operations study that shows AI leaping ahead of RPA as the most significant area of focus for investment in 2020.  This clearly means that achieving AI effectiveness is clearly the larger enterprise-wide goal, and experimentation with process automation is encouraging many executives to think about broader business outcomes as the potential of machine learning and other AI facets become more and more intertwined with process digitization: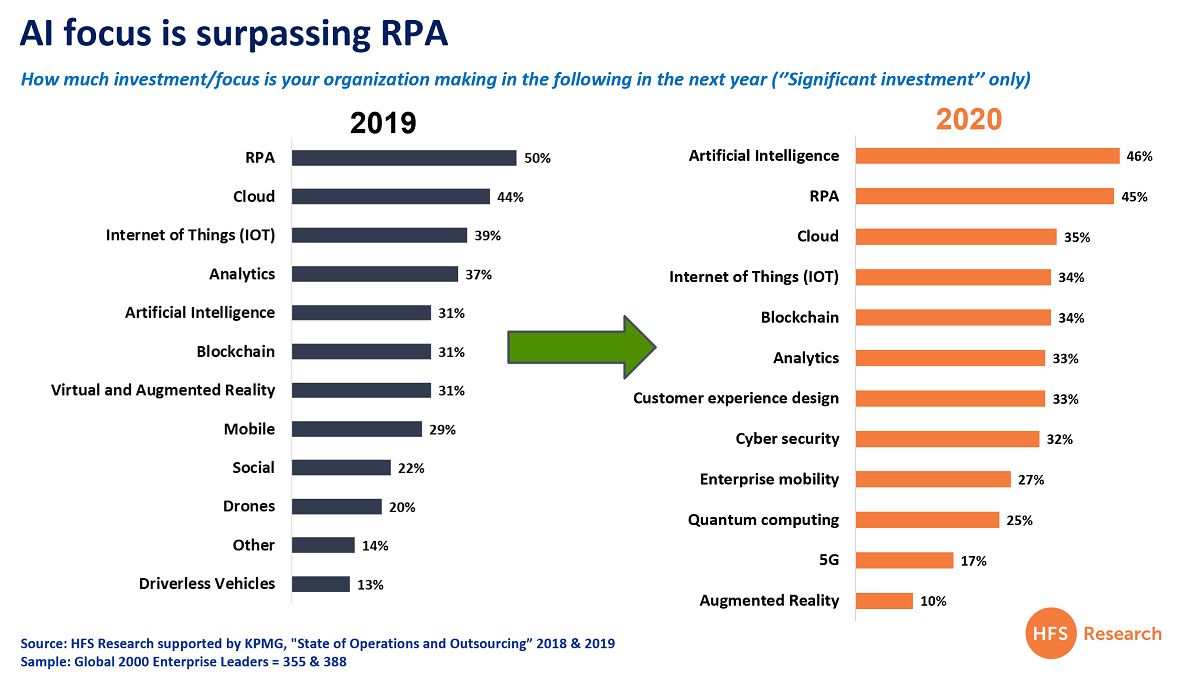 The Bottom-line: Automation and AI strategy must be led by overarching business strategy, and RPA often provides the first testing ground 
If automation is not part of the overall business strategy then senior leadership should not be focused on delivering automation projects as they run the risk of failure or at least mediocrity.  Most businesses can really only deliver against 3 or 4 strategic initiatives at a time, so if automation projects are not directly contributing to one of them they should be stopped.  The focus of automation always needs to be on desired measurable business outcomes of these bigger initiatives, otherwise, they become too tactical and will lack management commitment. The short-term targets and KPIs need to have a clear and logical relationship to the bigger picture.
In addition, RPA must be treated as an enterprise application. If RPA is viewed as a widget or productivity utility, then it has no chance of supporting broader digital change. Part of business and IT alignment is recognizing RPA as part of the canon of digital change agents that are helping advance how companies are run. No tool alone can ever do the job. But the exponential power of "and" is compelling.
Posted in : Artificial Intelligence, Robotic Process Automation, robotic-transformation-software