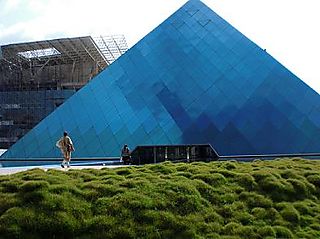 As we discussed last week, BPO is rapidly evolving into "Global Services Provision". Most enterprises ventured into early BPO engagements to take advantage of the quick cost-savings on offer from employee remediation, using low-cost offshore labor on offer from outsourcing service providers. Many enterprises undertook BPO in times of financial distress, their priority centered on their year-end balance sheet and satisfying short-term shareholder demand, as opposed to long-term strategic thinking.

However, this environment is quickly changing, due to the fact that there is a finite number of these employee remediation deals on the table; once a company has transitioned-out many of its onshore administrative staff and moved onto an offshore delivery model, their next challenge is to optimize what they have through better processes and technology, as they are unlikely to keep finding many additional onshore staff they can displace. This new phase of BPO is focused primarily on:
1) Global profession shifts: With tens of tens of thousands of Indian graduates moving into supporting BPO services, such as finance and accounting, India is quickly developing competency in finance in a similar fashion to the manner in which they developed themselves as a hotbed for IT talent over the last decade. While the majority of finance BPO services being delivered from India are currently centred on the routine transaction processes such as procure-to-pay and order-to-cash, the developing talent base is eagerly trying to move up the value chain to take on higher value services such as management reporting, risk management, and financial analysis. In concurrence with the emergence of a high-scale accounting profession in India, many of the leading western accounting firms and enterprises are moving their transactional accounting processes offshore, which traditionally provided a training ground for accountants in Western countries. Instead, newly-qualified accounting graduates in the West will be expected to move straight into decision-making roles, hence, there will be fewer opportunities for accountants in western countries. The profession has started a shift towards India and other emerging offshore nations providing global BPO services.
2) Global industry shifts: In addition to professional practices being developed offshore, Western business should beware of the development of entire industries that could be run from offshore locations, such as India and China in the future. This is especially the case for industries where the majority of the processes can be delivered from remote locations. Let's take the example of the market research business, dominated by firms such as Taylor Nelson Sofres, AC Nielsen, Harris International and Gallup. The majority of these companies' business is centered on data analysis, sampling, statistics and survey management. With Indian firms already proving adept at running these types of processes, and with the majority of survey work today being performed online, what is stopping Indian services firms stepping up and going direct to the customers of the incumbents and offering the same services at half the price? For example, Infosys, Satyam, TCS and Wipro are already conducting research services for Western clients – and some already on a broad scale. With their developing reputation as services firms, what is stopping them moving to the next level and displacing many of the established western providers And with many of the Western market research providers already using Indian providers for data and knowledge services; are they simply breeding their future competition for the sake of some short-term cost-savings?
Other industries where we can already see this "creeping competition" happening are insurance, life sciences, and even legal services, where a plethora of Indian firms are already moving up the value-chain. The Indians have already succeeded in developing a highly competitive IT services industry, so what's stopping this happening across of the services and professions? Ten years is a long time in globalization and outsourcing, and we can expect significant shifts of industry development towards the emerging economies over the next decade. All-in-all, developing nations like India are not going to be content focusing primarily on delivering routine, transactional, low-margin services, and they will be trying hard to move up the value chain to deliver higher-value business services over time. However, while there has clearly been very high demand for these BPO services in recent years, much of this has been fuelled by Western enterprises seeking quick cost-savings from labor arbitrage, as opposed to their wanting higher-value services. The Indian BPO vendors will push hard to move up the services value-chain, but they are going to find it much more challenging to take on more complex solutions that require a deep alignment to enterprise decision-making. However, when you look at how far they have come in three short years, you have to expect that in another ten years, some of Indian service providers will have achieved much of what they are setting out to today.
Time to get on a 16 hour flight… see you Stateside. And yes, I am yearning for Pizza -:)
Posted in : Business Process Outsourcing (BPO), Finance and Accounting, IT Outsourcing / IT Services, kpo-analytics