So who do you call when you want a robot? When we embarked on the 2016 RPL, we had to evaluate all the professional services firms operating in the space – both to help clients develop an RPA roadmap, evaluate the RPA software options and alignment with their processing requirements, and ultimately get some help implementing the solutions, developing out the RPA team and creating a workable robo/human governance structure.  In addition, many clients find themselves in conflict with their BPO providers and need third party help to bring them together to find workable risk-sharing compromises.  
What has transpired is several smart people, mostly working for BPO firms, eyed the RPA value proposition emerging, shortly after time we introduced RPA to the services industry in 2012, and they hatched plans to jump ship, club together and do lots of consulting work to build up their organizations.  
(HfS subscribers can click here to download their freemium copy of the 2016 RPA Premier League table and analysis, authored by Tom Reuner and Phil Fersht.)
Due to the murky, complex – and often very technical – needs of RPA, the demand for skilled expertise from real specialists is unprecedented – which is why we've seen the Big 4 leap into this space – but also why we're seeing some of these small, highly-focused, players in real demand. And they're not only making money working with clients seeing to RPA-ify BPO and shared services environment, they are also training many of the service juggernaut services to implement RPA for their clients.  In short, there's a lot of business to go round and you will often see these curious RPA pureplay folk huddled in the corners of conferences, sharing war stories and even passing business over to each other because they ae simply too overwhelmed with client demands to take it all on. 
So, without further ado, let's take a look at the seven candidates out there in all their naked glory….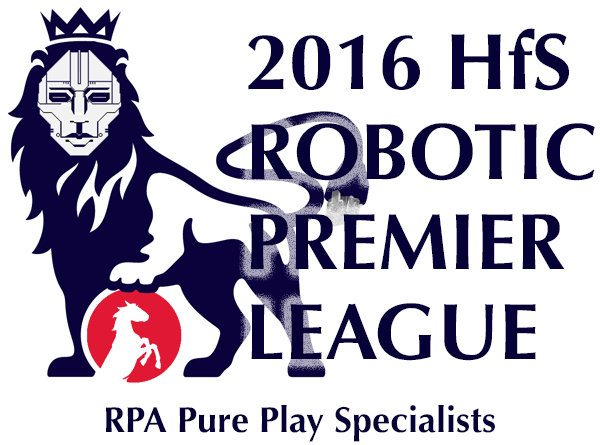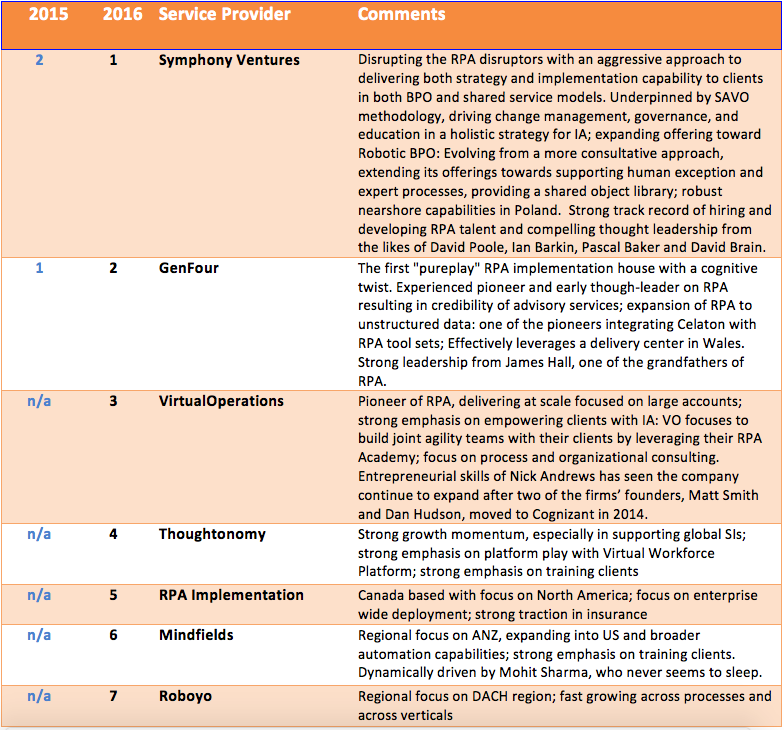 Source: HfS Research 2016 – Click to Enlarge
Posted in : intelligent-automation, Robotic Process Automation