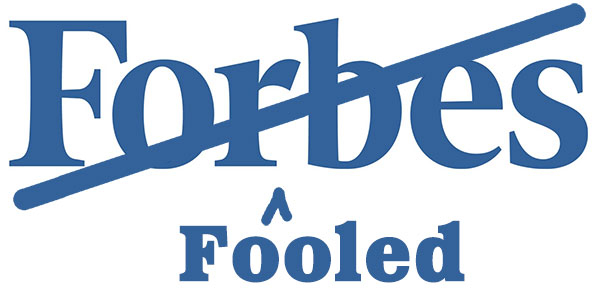 One issue dominating the tech-media back channels of late is publisher Forbe's use of its column "BrandVoice" to promote blatantly various technology products, such as Oracle and SAP.
"What's wrong with advertorials?" I hear you ask. Well, simply put, BrandVoice articles are not clearly portrayed as advertorials, such as when you read a car advertisement in the Wall Street Journal, but appear to be regular news and opinion pieces. For example, take a look at this write up of SAP's "Pioneering Walk in the Cloud", or Oracle's "Why Exadata Is Rocking the Tech Industry". The only indication that these are sponsored columns, is the "BrandVoice" note at the top, if you happen to know what "BrandVoice" actually means. There is no sponsored content indication anywhere on the BrandVoice articles, not even a company logo at the top of the pieces. Moreover, midway through last year, the column title was changed from AdVoice to BrandVoice, further blurring the lines between reality and fantasy.
The list of praiseworthy articles is endless, and (seemingly) very convincing to the general reader, who is being fooled into thinking they are reading real journalism. And why would you think these articles were suspiciously fictional marketing puffery, while skim-reading over your corn flakes and coffee? It's Forbes, for chrissakes... has to be great content, right?
Sadly, these pieces are not even written by journalists, but by marketers within the respective
Posted in: Confusing Outsourcing Information, HfSResearch.com Homepage, Social Networking