From staring at his fish tank to working on an IT service desk... to becoming an analyst, then ending up at HfS. Now that is unlearning personified for Ollie O'Donoghue (see bio), our latest recruit covering the IT services landscape from the UK.... so let's learn a bit more about this curious fellow...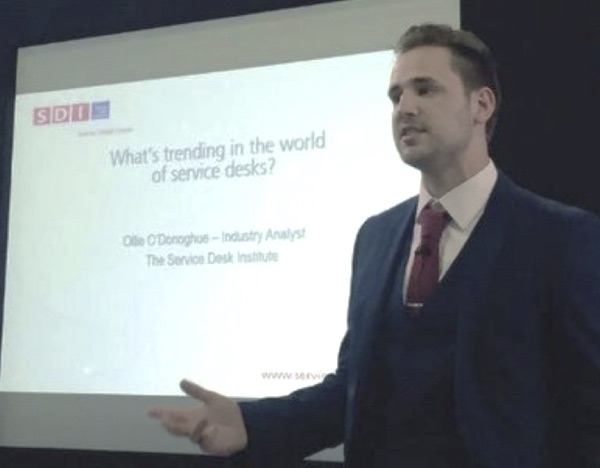 Welcome Ollie! Can you share a little about your background and why you have chosen research and strategy as your career path?
Hi Phil! My career started in IT Services after I graduated from University with a History degree. Luckily for me, by the time I graduated, IT organisations had become more focused on service as opposed to technical ability – of which I have none.
I joined a large public sector organisation and moved around to a few different positions in the three years I was with them. I thoroughly enjoyed my time there, but my real passion lies in research, so I jumped at the opportunity to join an organisation as an Industry Analyst covering IT services. After a year or so, I made the jump to Head of Research and Insight which allowed me to develop and drive the research agenda.
It was around this period I started on the IT Service speaker circuit. At the time, the industry was particularly concerned about the impact of automation, so I tailored my presentations to bring data and research to the party which, at the time, was being overrun with sensationalism from the mainstream media. Finding good data and sources for my sessions brought me into contact with HfS who, unlike some of the other analyst firms, were mirroring what I saw taking place in the industry.
Why did you choose to join HfS... and why now?
As they say, all good things come to an end. Covering the service and support industry was great fun, and I made some amazing friends and contacts. But after a few years, I felt the need to expand my coverage to encapsulate a lot of the other key areas and trends at play in the wider business landscape.
When it came down to it, moving to HfS was an easy decision, I just asked the question: Do I want to join the Blockbuster of the analyst industry, or the Netflix?
HfS have been busily disrupting the industry for years with their freemium model and high
Posted in: IT Outsourcing / IT Services