Long before it was turned into Hollywood film, Douglas Adams' The Hitchhikers Guide to the Galaxy was one of my favorite books. It reminds me of the unburdened days of my youth when the book's one liners and quotes were secret code among my friends. Among them was "42" as the answer to the ultimate question of life, the universe, and everything, calculated by an enormous supercomputer named Deep Thought over a period of 7.5 million years. To explain the meaning and the vision of Intelligent Automation, I wish I could throw a "42" at you.
Problem is, there are no simple answers.
To learn more about the complexity around the notion of Intelligent Automation, HfS has launched the inaugural Intelligent Automation Blueprint. Over the next several weeks I will share some of the learning from that project with you, starting with Capgemini today.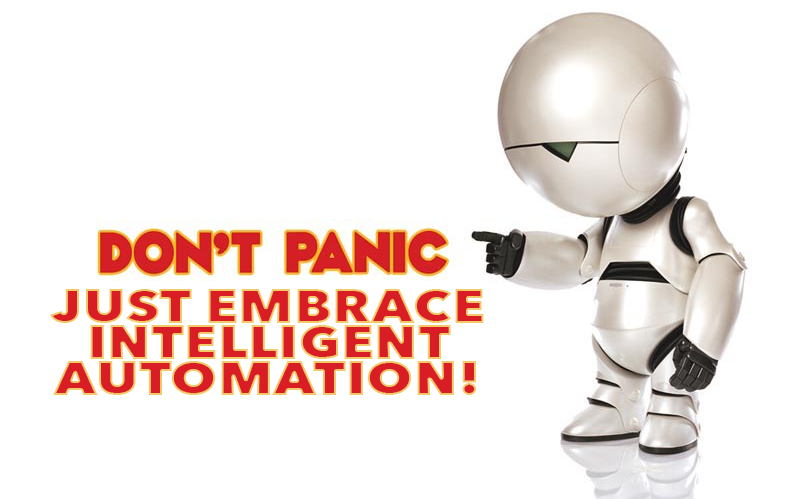 Posted in: Robotic Process Automation