The presentations and interactions at the recent Sitel customer event illuminated a few key themes that customer experience oriented companies can take away as they look to implement customer experience strategies within their organizations and in conjunction with their service providers: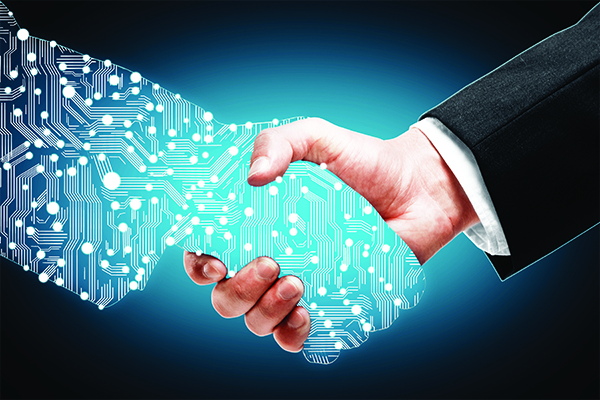 Align the entire organization to customer centricity. To effectively serve the digital customer, what we at HfS call operating as OneOffice, the corporate focus needs to create a work culture where individuals are encouraged to spend more time interpreting data, understanding the needs of the front end of the business and ensuring the support functions keep pace with the front office. T-Mobile shared an initiative where people in the organization that traditionally have "nothing to do" with customer experience listen to phone calls with various problems from customers. They found that someone in a back office support function listening to the issues on customer calls helps "make things real" in other parts of the business. Hearing the customer's experience of a fallout from an order management issue, for example, really helps to illustrate how every function in the company impacts the customer experience—and the business. It also, in turn, helps discussions for how to improve operations from the back to the front office.
Find the right blend of digital and human touch to meet customer expectations. This is not going to start with technology, it's going to start with understanding your customers, their expectations, and pain points. Companies thinking about digital customer experience need to start mapping the customer journey, which in many cases means using digital technology along with the human touch. Intuit discussed its implementation of "SmartLook" video chat, which has been a successful initiative to better support customer inquiries about their TurboTax product. Intuit finds itself competing with the in-person tax preparation services, so in order to supply that high-touch experience, the software company set up the capability for one-way video so that the customer can see the representative helping them with tax questions, and also the ability for the rep to draw on the customer's screen. They quickly found that customers really value the human connection, and scaled from 100 to 4500 live video agents in a matter of months, including special training for being on-camera and shipping out uniforms and blue backdrops for its work-at-home agents. The results are impressive: decreased call handle time, a resolution rate improvement of 10 points, and an NPS increase of 20 points putting Intuit in the 80s (world class service levels!). It's a great example of the blend of digital technology and the human touch that is still very relevant for many customers and types of interactions. This is not without drawbacks of course—there were many lessons learned about the training involved and implications of having a live agent on screen with customers (i.e. customers taking unflattering screenshots of the agents…). Finding this balance will always be a work in progress as technology and customer preferences change.
Support customer experience by making digital assets universally accessible, and embracing the cloud in a way that enables genuine scalability. As the CMO of Wyndham (a chain that opens two new hotels every day) pointed out, there's a lot of integration behind the scenes in order to be fast and nimble enough to meet customer expectations. Two years ago the hotel group did not have high-resolution photos for all of its properties. Digital images were spread across five different content management systems, which didn't have the space to store them—and in fact, it was often up to the individual properties to manage and store these images. Wyndham decided to make the digital team part of the CMO organization, and using several partners, shot a million high-resolution photos in the last 18 months and consolidated them on to one cloud-based content management system. Adding these photos to its websites and mobile apps has already generated a 40% conversion increase, a 52% mobile bookings increase and a 10% of return visitors. The next steps in Wyndham's transformation journey will be to use all of these images along with customer data to create better, personalized experiences online, and the company needed this streamlining to get to the next step in their digital transformation.
Embrace design thinking as an ongoing method to promote customer centricity and design frictionless customer experience. CapitalOne described its desire and journey toward becoming a tech company first and a bank second. Because of the threat from the growth of fintech companies, the bank has altered its core business strategy, impacting who they hire and how they operate. One major change has been the use of design thinking as a way of learning. They use the term "customer back"—meaning always start with the customer and work your way back. As this has culturally taken hold at CapitalOne, the bank has found that it is not just for people with design in their title, it's being embraced across the organization. Results from these efforts have included customer-focused changes which remove barriers and make the customer experience more intuitive, such as ways that customers can pay their bill. For example, customers can now use Echo to ask Alexa what their balance is and pay a bill. CapitalOne has also implemented a chatbot named Eno who is available on SMS—customers can pay bills, get their balance and other basic functions. By listening to customer feedback, they've also implemented the ability to "unfreeze" a card that's been flagged for fraud for just 15 minutes through their mobile app—for the busy customer that just needs to make a transaction while on the go. Involving customers in the design process has increased their ability to serve customers in the ways they prefer. It's important that design thinking continues as an ongoing effort, as markets evolve and business needs change.
As each industry is being disrupted in new and different ways, it's important for every organization to start somewhere – take these lessons and embrace small and quick wins in order to move forward in becoming more customer-centric organizations.
Posted in : customer-experience-management