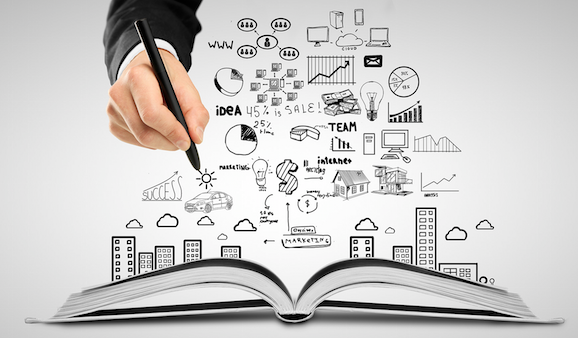 Most of the coverage of the Walmart/Jet.com deal has focused on whether this helps the firm compete more effectively with Amazon. Speaking as an Amazon addict, ahem, loyalist, my initial thought was there is no way this deal even comes close to having the intended impact. But as I dwelled on it further, I realized the more interesting facet of this news is how ecommerce competition is driving a fundamental change in the retail business model to support today's digitally savvy customer; namely to architect a digital strategy that carves out a new value proposition for traditional retailers.
Walmart brings "digital brain" Marc Lore into the fold as its architect
This acquisition is as much about platform, relationships and customers as it is about the experience and savvy of Marc Lore, who also launched Diapers.com, which was acquired by Amazon in 2010. This is a tangible sign of Walmart looking to "get digital" in the core of the company—hiring someone who has turned boring legacy markets upside down by making the unsexy task of shopping for products like diapers and laundry detergent easy and appealing to yuppies and millennial shoppers.
The biggest part of this strategy is about better serving and understanding the customer. Retail, arguably more than any industry, has a real competitive need to move away from general segmentation to individual personalization. Jet.com leverages technology in a way that enables lower cost and greater personalization with its dynamic pricing engine. The retailer has also grown substantially in terms of membership and product availability and has been hyped as a potential Amazon disruptor since its inception.
Retail self-disruption is critical – where does the store fit in?
Emerging digital business models are disrupting retail in a way that legacy companies like Walmart simply cannot respond to fast enough and remain viable. Headlines of store closings are ubiquitous, while others scramble to leverage stores more effectively and invest in digital (such as Kohl's use of ApplePay). For legacy brick and mortar retailers, the key is finding the right balance of in-store and online shopping capabilities, and ensuring a seamless experience between the two. In terms of physical real estate, writing off legacy isn't necessarily the best approach- it's about morphing and shaping that legacy into something that meets customer demand and supports the digital customer. Retailers like Macy's, which has just announced significant store closings, may be missing out on an opportunity to use their real estate legacy to their advantage by making those stores points of shipping, pick up, or experience. And let's not forget that today online sales are still a very small percentage of retail sales overall. One advantage of the Jet.com acquisition (over say Diapers.com being absorbed by an online native) is that it can leverage Walmart's massive brick and mortar presence as a point of shipment for products.
The Bottom-line: You don't have to completely write-off legacy – it's about morphing legacy businesses to meet customer demand. Digital architects can save traditional retail if they adopt this approach
Retailers need to have leadership that addresses the overarching digital picture—a digital architect. They also need to master personalization in the same way that ecommerce natives have. This is no easy feat. In the case of Walmart/Jet.com, it is just one more example of on how difficult it is to redefine and recreate an existing legacy company into a digitized company, and addressing the need to understand the digital customer more effectively. Walmart has recognized that it cannot rest on its laurels—a company that was once seen as innovative because of its supply chain practices, but lost its edge over time, is making a bold move to revitalize the innovation. The challenge lies in integrating these two very different creatures. The acquisition is bold, and the market is taking notice—now begins the tough job of making it work for the digital shopper.
Posted in : Business Process Outsourcing (BPO), Contact Center and Omni-Channel, Digital Transformation