When you look around and see the many options for pet services such as pet insurance, grooming and exclusive doggy spas, it's pretty easy to see how our pets are considered part of our families (just ask my own pampered hound dog!). To stay competitive in the pet supplies business, Petco's customer experience team is laying a foundation to cater to customers and the way they want to shop, often with their pets, which is also impacting the way the retailer engages with service providers.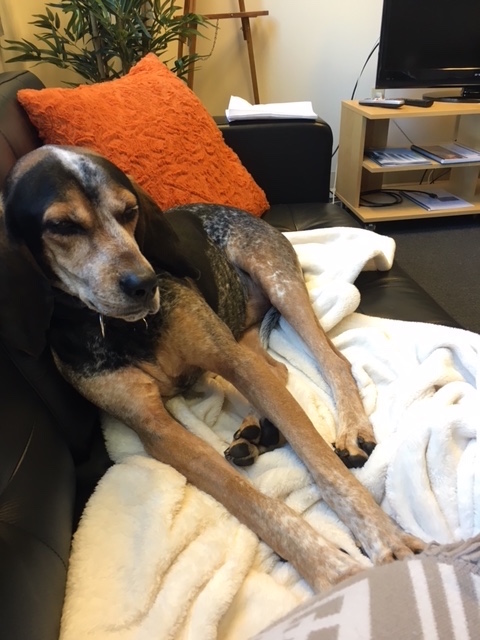 Writing Off Legacy
Challenges on the surface are not just about meeting new customer expectations and bridging online and offline worlds, but about writing off legacy and building the back and middle office processes to support the front, essentially creating what we call an Intelligent One Office. Part of this includes moving away from old tools and connecting underlying systems to bring customer data together on an omnichannel platform. Despite the challenges in doing so, Petco is working with service providers to take these essential steps to future proof its competitive strategy.
Petco is also writing off legacy thinking, pivoting expectations of their service provider partners to be more aligned to the NPS and customer issue resolution that matters to their business results. Sutherland Global Services, one of Petco's Integrated Business Process Outsourcing partners, has aided in the customer experience changes with certain areas of expertise, including handling phone, email, chat and social interactions as well as helping with some of the thinking about how to improve CX. Petco's social customer care, for example, is run by trained and dedicated social-savvy pet enthusiasts. Using a "social media platform" that monitors and prioritizes comments, agents can respond to inquiries within an average of 30 minutes.
Applying Design Thinking
Sutherland is also doing some aspirational work to help Petco along its transformation journey. To get into the pet groove, Sutherland sent its own workforce along with Petco into the stores and neighborhoods to better understand what people want for their pets and fed it into the solution design. Using design thinking concepts, Sutherland consultants aim to improve the customer experience from the inside out—talking with groomers and understanding what can make their lives easier, using it to suggest what would improve the experience for customers.
One of the key focus areas of building out a digital customer experience strategy is evaluating whether the tools employees use are aiding or hindering good customer experience. It is all too frequent that contact center agents are toggling through many different screens to find the appropriate information. Petco is addressing this by investing in tools that will bring together the relevant information agents need, which also impacts the training and approach of key services providers to adapt to new systems quickly. Sutherland was one service provider which worked on a prototype platform connecting various pieces of customer information to create a more holistic "omnichannel" view of the customer. This creates a unified customer view using data sources such as web, loyalty info, chat, shipping info, social monitoring feeds—to generate customer intelligence that is actionable in real-time across channels. The unified view and analytically-driven intelligence helps optimize the customer experience by improving business and customer outcomes (e.g., reduced average handle times, increased first contact resolution, incremental sales, decreased attrition, improved NPS, increase customer satisfaction).
Petco's efforts are taking a wise approach to move the needle on improving customer satisfaction, as well as the retention of loyal customers and their furry friends.
Posted in : Contact Center and Omni-Channel