Lisbon, Portugal is the home of contact center giant Teleperformance's crown jewel of consumer research, its CX Lab. I was fortunate enough to visit this center back in 2012 and to return again earlier this month. What's different for Teleperformance since that last visit? This market leader has retained all of the features that made its Portugal operations special, while expanding its consumer research and keeping an eye on upcoming industry disruptors. Teleperformance's size is making it harder than ever to move the needle on growth, but the service provider is continuing to invest in analytics and talent to continue on the path of innovation.
So what's new?
Internal Recruitment Analytics: Teleperformance's R&D team based in Lisbon conducts 130,000 consumer interviews across 11 countries annually. A noteworthy addition is its effort to study and analyze its own recruitment efforts; leveraging its analytics engine to assess a candidate pool of applicants. As one attendee adeptly put it, they're "drinking their own Merlot." The candidate assessment algorithm was performed on 300,000 candidates and achieved much higher accuracy rates in predicting employee success than the recruiter's decision making alone. The service provider has also noted lower absenteeism, better employee experience and customer experience as a result.
Acceleration of Social Media Expertise: There were also great examples of the e-Performance and social media command center in action. The center employs researchers specializing in buzz monitoring, social media strategy design and best practices. The company is looking more at social media as a verticalized offering and taking into account the maturity of its clients as well as some of its clients' status as "born digital" companies to create the most effective campaigns. For example, Teleperformance implemented buzz monitoring and social engagement for a retail client where their social SMEs were able to respond to 95% of customer responses within 2 hours. They were also able to increase the retailer's following on Facebook by 500%.
Consumer Research with a Security Focus: On this trip I found the same level of keen focus on understanding consumer experience—what was different this time around is a newfound appreciation of the complexity that understanding customer dynamics entails. Along with this healthy paranoia about understanding consumer behavior is the staunch devotion to protecting that consumer data. This is particularly important for a service provider that employs 190,000 people across 65 countries. Especially for Europe, the new standards imposed by the GDPR legislation will significantly elevate the requirements to comply with security regulations. Teleperformance's goal is to get operations up to those standards globally to stay out in front of future changes. The service provider prides itself on keeping rigorous security measures ahead of its competitors.
The future of omnichannel is immersive client experiences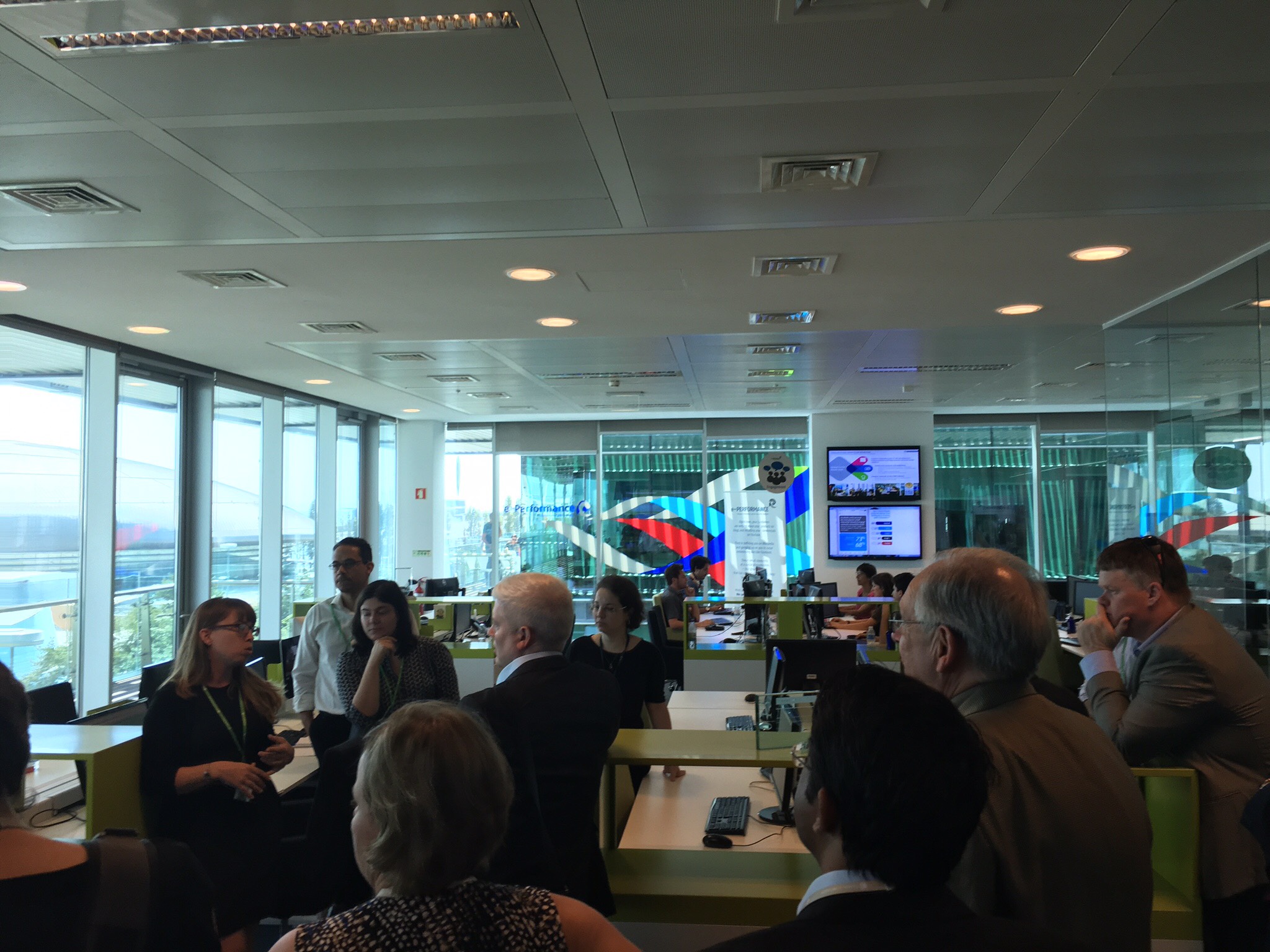 An investment in integrated omnichannel strategy is about connecting the consumer research with clients, and bringing those insights directly from the end consumer. Teleperformance will be rolling out "Customer Journey Showrooms" over the next 6 months, looking at ways to showcase the potential for omnichannel experience, where clients can touch and feel what omnichannel could be for them. This will also include experimentation with intelligent automation and bot channels, as they progress in pilots with those solutions.
One aspect that hasn't changed is Lisbon's resolute status as a hub for attracting talented multi-lingual professionals from across Europe to service clients in 29+ languages. Comments from this tour echoed that of four years ago, in that Teleperformance is committed to recruiting talent from around Europe to service its multinational customers. About half of the Portugal staff has been recruited from abroad, and the service provider helps significantly with relocation and assimilation in Portugal. Floor tours of the Lisbon multi-lingual offices have a laid back hipster vibe you might expect from the kind of "born-digital" logos we saw there, and clearly they are attracting the talent to match.
Moving forward, a reality check
However, I sensed from this return visit a palpable and healthy sense of discontent among leadership—one that comes from being the biggest player in an industry facing disruption. The most obvious change was the announcement of a committee formed to study the impacts of artificial intelligence on the industry. For this BPO leader to say "we need to become more of a software company" and admit that they're constantly nervous and on their toes, signals a big shift in the industry. Teleperformance is backing up that strategy– doubling the number of software developers in the next 12 months to enhance proprietary platforms like TP Observer, CCMS and TP Client. For the largest BPO organization in the contact center space, this kind of focus on potential disruption is incredibly important right now, and needs a lot of further development, in particular in partnership with clients.
The feel of the commitment to research and thought leadership at the CX Lab is what resonates in my memory from both visits. My favorite quote from the event was from Paolo Righetti, founder of Teleperformance-owned GN Research: "We're teaching clients how to work differently, and they're teaching us. We're learning together." This is the kind of collaborative approach that is needed to move this industry forward, regardless of location.
Posted in : Contact Center and Omni-Channel