Just about 90% of CEOs who participated in a KPMG survey are concerned with the issue of changing customer loyalty, and the majority believe current their company's products and services won't be relevant to current customers in 3 years. That means they need innovation – now. They see technology (often referred to as "digital") as an opportunity to move, but 85% of the surveyed CEOs feel they don't have time to think about disruption and how to respond to it with innovation. This sets the scene for KPMG's Analyst day recently in Boston. KPMG looks to bring purpose and passion for helping clients be successful in making innovation a part of the core of their businesses – through a diverse workforce, solutions, and collaboration.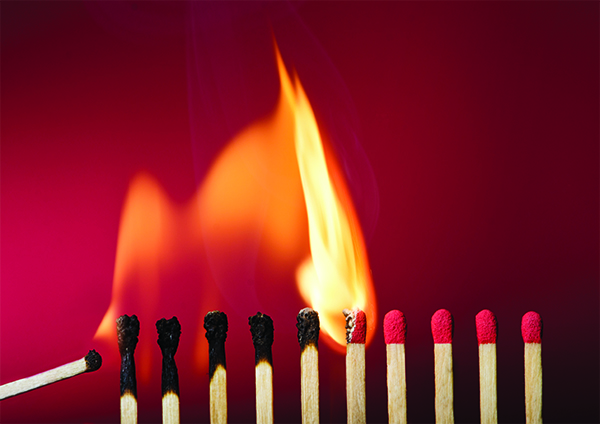 With this backdrop, four themes stood out to us during the day about how KPMG is working with its clients:
A vision for "OneOffice" – work designed to address customer needs using "digital labor" and systems. Digital transformation is (finally) moving from the front office (customer touchpoints) to include the middle and back office (business functions and transactions) – and talk is moving from "how do we use 'digital'" to "what problem do we want to solve for our customers and how do we use the possibilities of talent and technology to do it." At HfS, we refer to this concept as "OneOfficeTM" – the need for businesses to break down silos in their organizations to create a more effective data and workflow for business outcomes, so this theme resonated with us.
As we are focused on " making it real" and providing examples of where it is happening, we appreciated the story that KPMG told about a client they worked with to map out the customer experience. They registered a number of customers on an app and these customers recorded their experience in real-time, as did employees. KPMG captured the data in the Pathfinder tool and used it as input during a journey mapping session with employees from across the organization, front and back office, including a finance director, a customer service manager, and a valet. They talked through the points in time when the customers and employees had a poor experience and came up with ideas that were then prioritized for addressing through the client's own innovation management approach. What stands out here is the breadth of people included in capturing the experience (customers and employees from different business units and IT) and the way the experience was captured (an app in real-time), which led to in-person workshops to map out various customer journeys and an action plan.
 Additionally, staying true to the " embedding innovation" theme, KPMG trained a number of the employees in departments throughout the client on the design thinking principles and methods used in the initiative. These people are networked as a COE. The team also has access to an analytics tool to continue to capture and analyze data on their journey.
2. A focus on defining and enabling the evolving role of workers and work. "Even in a digital world, humans are still the most important investment, the secret element of our brands, and the magic asset in the company," said Robert Bolton, capturing the tone of the recent day. One example of a workforce transformation in progress was launched when a client started a discussion about the size and shape of the workforce of the future. This has led to questions such as "How do you know you have the right size?" "How does it have to change because of the advent of RPA and artificial intelligence?" "What are the impact on entry level jobs and the way those jobs provide a launching pad for careers?" "How does it impact learning, training, career paths?"
KPMG is not just working with clients to address these questions but shared its own experience in a changing workforce through the use of digital labor. For example, instead of having new hires who are eager, smart MBAs do mundane and repetitive audit work while they "pay their dues," KPMG is able to automate much of that work and provide a more stimulating and challenging role for the talent they're bringing on board.  It's changing the culture and employee work allocation models.
This area of " digital labor" is one that the shared services and outsourcing group at KPMG is hearing a lot of questions about as well, according to the group's global head, Dave Brown. Digital labor and cognitive are on the forefront of activity in evolving operating models and defining who (or what) does what. "Digital labor, simply put, is another form of outsourcing," said Dave Brown.
4. Innovation starts with culture. Innovation needs to be a way of working in companies – it can't just be siloed in one department or area. Key features of a culture that embrace innovation include diversity – of workforce and partner ecosystem; collaboration; and experimentation (these are also principles of design thinking). Having a culture and environment where it's "OK to fail" is also a lynchpin of innovation.  To provide a "space" and showcase for innovation, KPMG has broken ground for a new facility in Orlando to provide its clients and train its workforce with a multidisciplinary, hands-on, collaborative, high-tech experiential approach. And it's partnering with the academic community to help develop (via technology, data sets, and case studies) the future workforce during the university years – for example, combining soft skills like teaming, collaboration, and critical thinking with critical technology skills for analytics and the subject matter expertise of accounting.
5. Deep investments in software to improve and automate complex processes. KPMG's Spectrum unit created several "business intelligence engines" to automate and analyze several complex corporate processes like third party risk, contracts, and regulatory compliance like Automatic Exchange of Information (AEOI.) Beyond Spectrum, other tools KPMG discussed at the event include its KPMG Digital Responder, for security threat discovery and analysis and its KPMG FIRE regulatory reporting automation tool. While the KPMG teams mentioned a number of tools and IP throughout the day, and showcased a handful, a little of it felt "mysterious" – they were referenced by name and not explained or shown. These days when everyone is still exploring what digital really can do for them, showcasing case studies and tools can be really impactful in getting the message across.
What does this mean to you?
Digital transformation and innovation continue to dominate corporate boardrooms as buzzwords. But actually implementing requires a lot of complex detailed decisions that spur significant changes to the ways companies operate every day. What's impressive about KPMG's message is the firm's ability to talk at the 100,000-foot strategy level but then dig into the last mile delivery details.
For clients that already work with KPMG, if you're not seeing the kinds of messages the firm presented at the analyst day, then it's time for a meeting with your account team. Talk about how some of KPMG's new (and even not so new) techniques are being or could be, applied to your engagement. Don't take it for granted that your account team will automatically propose new ideas so be proactive in asking for innovation.
For non-clients, take a look at Spectrum and other KPMG tools as stand-alone solutions. The Spectrum team told us they do sell the tools separately – they don't just get embedded into larger services deals. This gives you the opportunity to get access to KPMG IP and operational expertise without having to exit any existing services engagements you have in place.
For an organization that candidly admits it was on the slower end of developing a stake in front office, its recent investments and acquisitions (a whopping 51 in the last 3 years) show that it's quickly catching up, and also tying together the concepts of front, middle and back office nicely and in a forward-thinking way.  Using their own interpretation of OneOffice, KPMG is forging ahead to help clients (and itself) break down the legacy barriers to become more intelligent and responsive client-centric enterprises.
Posted in : Digital Transformation, OneOffice