A Different Take on HIMSS 2017 and Health IT
Technology was first and foremost on the minds of the over 42,000 people who gathered in Orlando for HIMSS2017 last week – or was it? And should it be? There is a groundswell rising at HIMSS for not just talking but acting when it comes to putting the individual—the person—at the center of healthcare. In a word: empathy. How does what you do with IT, or as an IT professional impact the way a person experiences healthcare throughout their lives? There is a lot of attention on security, cognitive computing, analytics, and so forth – the enablers of how healthcare can better serve its constituents. But at the end of the day, it's about the people for whom you are designing these systems because if they can't or won't use them, it won't impact health, medical, and financial outcomes. So an undercurrent of themes is swelling around social, behavioral, and environmental aspects of healthcare.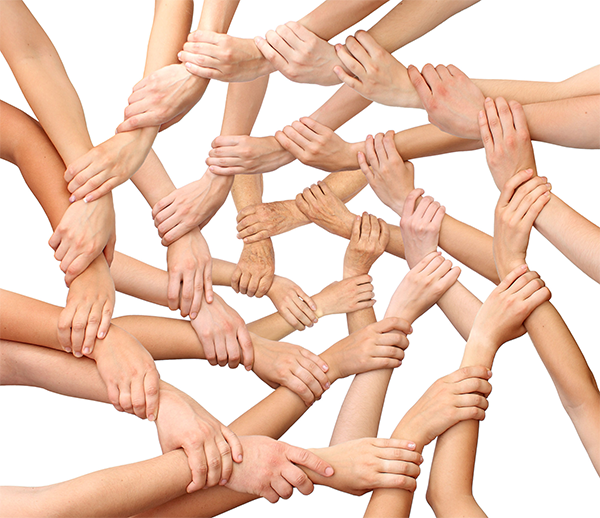 Effective healthcare IT systems need alignment and collaboration inside the hospital system—but need to also include what is outside of it
After the conference, on the way back from the airport, I sat next to an IT project manager. She told me how she had coordinated across five hospitals in a system to prioritize a list of IT projects that would enable these hospitals to create an interoperable network to exchange data more effectively and enable communications. After the agreement, one hospital came back and said, no, we have a different priority this year. This is the real challenge in healthcare—not whether the technology will work because it can and it will—it's about whether the people will work together to define and achieve common goals.
Community collaboration as shown by the Value Care Alliance (VCA) in Connecticut
Earlier in the week, I attended a session about a group of hospitals in an ACO called the Value Care Alliance. They share a goal to increase quality and to build capabilities to assume and manage risk in a move to value-based care, with efforts to improve the health of the local community, reduce ER instances, and to reduce the number of attributed ACO members who go outside their community and their provider network for healthcare services.
To be successful, the alliance knew they needed to have a shared view of the community members – in technical terms, a population health platform with a data repository that would bring in data from disparate systems. However, each member of the alliance had a different platform; and they didn't know each other's platforms. They had started the alliance with a governing body that over time had saved money through shared services and group purchasing, thereby funding the investment in infrastructure needed for the population health initiative.
How has VCA approached it?
The VCA aggregated claims and electronic health record data, the hospital and physician practice medical records. The group then cross-referenced medical data with geographic data, looking at maps in the neighborhood: what is the health of the community when looking at, for example, a group of people with high HbA1Cs… is there local access to clinical care; what are the community activities offered; where are the grocery stores; can they see physical elements and conditions of buildings. They started reaching out to other community organizations such as the YMCA and a local parish nurse program to conduct health education, screenings, and other outreach activity. They also applied to CMS for a community health grant that will help them fund activities for further identifying high-risk individuals and connecting them to resources.
Back to the IT: the local hospitals all had legacy population health IT and didn't know each others' systems, and getting them to abandon what was already in place was complex. They brought in a facilitator to assist with defining shared goals and IT decisions; and every organization had one vote, regardless of size, to show commitment to the collective. The group also defined the value of the data to each and to the collective, to come to an agreement on multi-stakeholder data sharing. The underlying theme throughout, is how to get to a community health program – where the hospitals are enabling greater health in the community, where people locally come to their hospitals for treatment as needed, and have local support for being healthier, staying healthier, and receiving the right care at the right time and right (local) place.
To strategically use Health IT to drive health, medical, and financial outcomes, you need to balance internal and external efforts in coordinating care with shared community goals.
While walking the halls at HIMSS, I saw an endless variety of technology offerings—and among them, people—physicians, EMTs, nurses, patients, caregivers—all of whom want a healthier society. We need to not only connect the systems for interoperability, we need to connect the individuals. IT professionals need to be just as excited as doctors, nurses, and caregivers about truly changing people's lives through healthcare, in order to really have an impact. We need to get our security experts, IT project managers, coders, consultants, and data scientists all thinking about the impact they can have on helping the people in their community live healthier, and therefore less expensive, lives. Because when we care, we make a difference.
Posted in : Digital Transformation, Healthcare