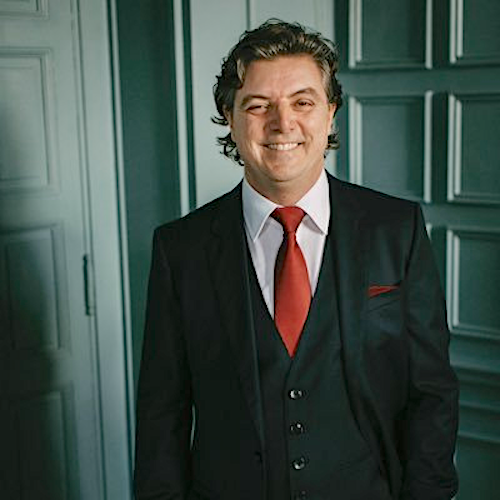 Yesterday, you may recall we discussed the comments made by Nigel Barron, who spend 13+ years at CSC before the merger with HP (when DXC was formed). After nine months at DXC, Nigel was sacked. I was sad to see him go because he was one of the few folks in CSC who pushed hard to persuade its executives to spend time with HFS analysts (as opposed to Gartner, IDC etc). I remember Nigel would frequently share our work with his team and would put out some pretty cool insights.
Firstly, I would like to thank Nigel for excusing the behaviour of many people for acting like "nodding dogs" to keep their jobs. Secondly, I would personally like to apologize to Nigel for inadvertently portraying him as one of the nodding canine family, when, in fact, he is anything but. Nigel asked me to publish his explanation that he was actually sacked by DXC because he was fired for refusing to conform to the nodding brigade, daring to challenge a firm that (let's face it) is in danger of drifting into insignificance.
"Hi Phil, thanks for the mention. I was the antithesis of the nodding dog at CSC/DXC, so much so that it probably contributed to my being laid off last December. I was a top five company internal blogger on the company's collaboration platform writing blogs such as 'The end of management' and 'Nowhere to hide'. My bosses kept the faith until the second round of layoffs occurred after the merger. My then boss had an easy choice to make when told to find someone to cut, although there were other circumstances that I won't go into here (Mike Lawrie refers to 'Pyramid corrections' in earnings calls). I do sympathise with analysts who have become nodding dogs for the reasons I mentioned in my comment, but that doesn't mean its the right thing to do. I'll be 54 in a couple of weeks, I'll never, ever be a nodding dog but I'll always be a supporter of HfS, you and your team. Nigel"
If anyone from DXC is reading this, you need a few characters like Nigel who can shed some light on what your firm is trying to accomplish, as we - at HFS - are flummoxed with the whole premise behind this merger. Why remove the only people who can challenge you, just because you can? Good luck Nigel - feel free to share any of your views with us in the future, you are developing quite a sympathetic following. DXC is poorer for your absence and you deserve better, my friend. PF
Posted in: Outsourcing Heros