Last week, Accenture announced the latest in its 2017 $1.8 B shopping spree with Boston-based mobile design and development company Intrepid. This is a part of Accenture's strategy to dominate the Digitally-driven Front Office with the vision to offer its clients a model with no business silos where the barriers between the front and back office are removed forever; as described in HfS' Digital OneOfficeTM. Accenture's strategy goes beyond the ambitions of growing and maintaining the largest digital agency in the world. It's about building capabilities to impact its clients' transformation, finding unique capabilities in opportunistic Geos, opportunities for pull-through with its other services, and a keen focus on impacting the customer experience.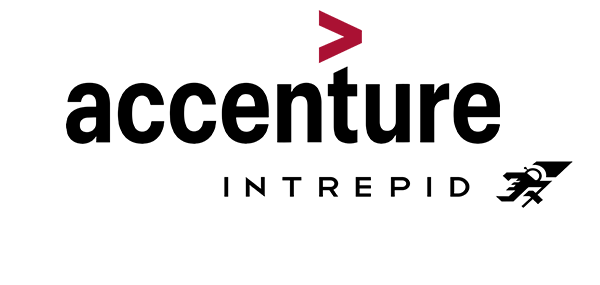 Intrepid's 150 employees will join Accenture Digital, the division where many of Accenture's customer experience focused services reside. Intrepid's engineering talent and capabilities, such as it's work with Saucony Stride lab — an app that helps runners analyze their stride for better performance– falls right in line with the kind of digitally-driven customer experiences Accenture is looking to help its clients achieve. There are also great client synergies between Accenture and Intrepid, in particular around P&G, Accenture's marquee client for front office services and an organization which is at the forefront of value creation from front office services.
Accenture was recently placed in the Winner's Circle of our Digital Marketing Operations Blueprint. This acquisition will further solidify its position, in a space where Accenture's ability to replicate its Digital Front Office services across industries is also emerging as a competitive differentiator. The 'string of pearls' M&A strategy across the core pieces of digital transformation is illustrative of the service provider's forward thinking vision for the evolution of this market. These acquisitions span across various core pieces of digital transformation, such as include aVVenta for content, Cimation for IoT consulting and Chaotic Moon for digital technology design and prototyping, complementing customer experience services and helping the service provider double its digital marketing operations business over the last two years.
Accenture is putting together a differentiated and bold story for the digitally-driven front office. In fact, Accenture accounts for approximately 50% of the M&A activity since January 2017. Let's look at some of the more recent Accenture recent acquisitions in 2017:
MediaHive, May: Digital commerce strategy and design to platform delivery and managed services
Monkeys and Maud, May: Creative ad agency, Australia and New Zealand
Kuntsmaan, April: Belgian communication agency focused on customer experience
SinnerSchrader, February: German digital agency
What is the common theme in each of these selections? A clear focus on digital customer experience and design. Accenture also stands apart from the competition in the sense that it seems to avoid falling to the temptation of talking immediately about technology and software (in spite of the strength of its technology assets and partnerships), and instead focuses on the business value. This management consulting legacy and mindset is part of the company's DNA and a big part of how it builds trust with its clients.
This flurry of M&A activity is bold, but not without risks and potential problems. One of the greatest potential issues is addressing the clashes of so many disparate and vastly varying organizations both operationally and from a cultural perspective. Accenture's culture is built on thought leadership, delivering operational excellence, and not necessarily in sync with more "creative type" cultures that will inevitably come with the acquisitions, it's been targeting. For now, the strategy seems to be running these entities independently, almost using them as R&D centers wherein their original cultures remain intact. But inevitably over time, some cultural transformation will occur, morphing the digital giant and its entities into something new-the question is whether legacy Accenture becomes a more creative, innovative organization-or it's subsidiaries turn more corporate, potentially snuffing out some of the creative fire and losing key talent in the process. It also risks its size becoming a deterrent for buyers who prefer the niche specialized agencies and the attention, flexibility, and experience they receive from a smaller player.
Another potential threat is that Accenture might become complacent in delivery and execution given its dominance from a capability perspective in this space. This acquisition moves it up on our innovation versus execution grid, but will Accenture also move toward the right? We will be watching that as Accenture continues to enhance its capabilities with these innovative firms.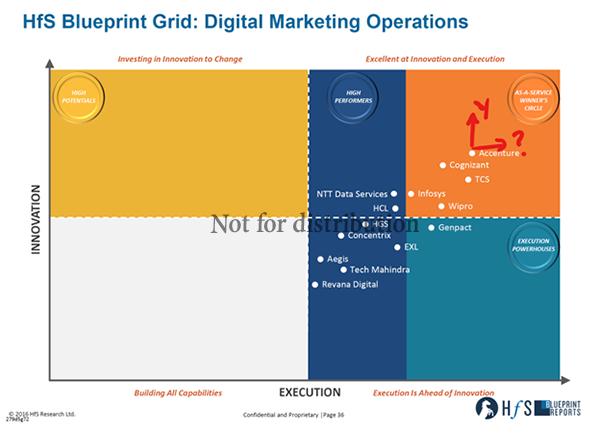 As Anatoly Roytman, head of Accenture Interactive for Europe, Africa, Middle East and Latin America said (of the Kuntsmaan acquisition): "Together, we're bringing our unique model to the market: part creative agency, part business consultancy and part technology powerhouse – all laser-focused on creating the best customer experiences on the planet." The refrain we hear constantly from service buyers — Accenture's included—is "more innovation!" Accenture has certainly amassed an array of building blocks to address this demand globally; now the hard work begins to pull these pieces together – a ~$10B digital agency with many moving pieces, specialized skills and domain capabilities – to execute on transforming the digital customer experience for its clients.
Posted in : customer-experience-management, Digital Transformation, ma