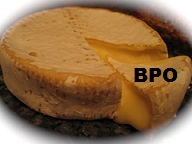 I took a rather embarrassed peek at the very first post I wrote on the Horses and, having been revived from the camembert fumes of consultant-speak from yesteryear (did we really write like that?), I realized that we were actually onto something back then.
The only major difference today is that this is no longer a game for the glitzy F100, when clients could demand their vendors take their existing processes, and simply run them at lower cost, with very little change to the actual way they did things. And if the resulting savings weren't quite as good as originally promised, and the books weren't getting closed promptly, the vendor always bore the full brunt of the blame.
The big difference today, is that more clients are tending (though not always) to take more responsibility for the success of their BPO engagement. If clients take flawed processes and run them offshore, it's only going to expose how flawed they were in the first place. Plus, if you're put in charge of managing a BPO engagement today, you're charged with making it work, not coming up with reasons for failure. If you can prove you can do this successfully in one firm, many other firms will want to hire you to do it for them too. I'm trying to convince a good friend of mine to guest here and talk about how he's managed to oversee two major F&A BPO transitions for two companies, because it's truly becoming a lucrative - and scarce - expertise for customers today.
Posted in: HfS Surveys: All our Survey Posts, HfS Surveys: State of the Industry Study 2010