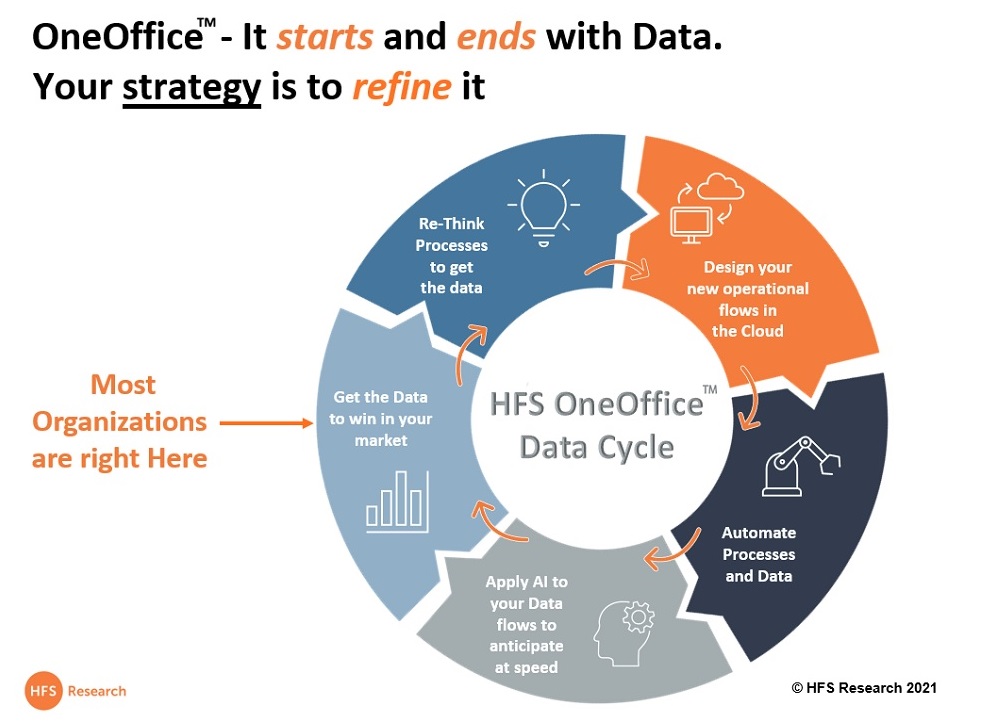 While the last year has blown our minds with the sheer amount of change it has invoked on our professional and family lives, what is has achieved - more than anything - are these two factors:
No more flashy bullshit. There is no room for solutions that are confusing, designed to make people look special, but ultimately pathetic in real value and execution.
Data and processes are inextricably linked. The focus on value has shifted firmly to the strategic value of data and how designing processes can help you achieve the data outcomes that create the value.
Bottom-line: We need to understand that data is the strategy and how the data cycle works to get us ahead of our markets. Here are five steps we must take:
Get The Data to Win In your Market. This is where you must align your data needs to deliver on business strategy. This is where you clarify your vision and purpose.
Re-think processes to get the data, Then you must re-think what should be added, eliminated, simplified across your workflows to source this critical data.
Design your new operational worflows in the cloud. There is simply no option but to have a plan to design processes in the cloud over three-tier web-architected applications. In the Work-from-Anywhere Economy, our global talent has to come together to create our borderless, completely digital business. This is the true environment for real digital transformation in action.
Automate processes and data. Automation is not your strategy. It is the necessary discipline to ensure your processes provide the data - at speed - to achieve your business outcomes. Hence you have to approach all future automation in the cloud if you want your processes to run effectively end-to-end.
Apply AI to data flows to anticipate at speed. Once you have successfully automated processes in the cloud, it is easy to administer AI solutions to deliver at speed in self-improving feedback loops. This is where you apply digital assistants, computer vision, machine learning and other techniques to refine the efficacy of your data. AI is how we engage with our data to refine ourselves as digital organizations where we only want a single office to operate with agility to do things faster, cheaper and more streamlined than we ever thought possible. AI helps us predict and anticipate how to beat our competitors and delight our customers,
Posted in: Digital OneOffice, Analytics, Big Data and BI, Intelligent Automation