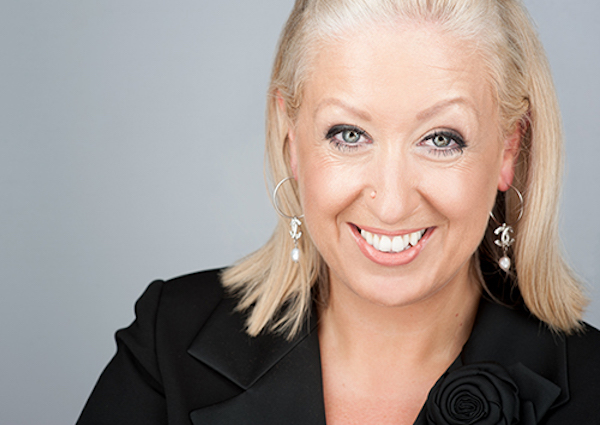 Sarah Thomas is Chief Strategy Officer at HFS (Click for bio)
While this current economy is forcing so many of us to hunker down, hold our nerve and prepare to emerge strongly when growth and confidence returns, it also creates an amazing opportunity to add talent and capability we may never have considered when the world was a very different place. Sarah Thomas and I have enjoyed a great working relationship over the years - she was always an avid consumer of my research when I worked at Everest and Gartner (AMR) and when I founded HFS in 2010 (as a virtual research boutique) she helped bring Accenture on as one of our first clients. Fast forward 10 years and HFS is making a rapid pivot back to our virtual roots - and with a massive global community to boot. So what better timing than to bring onboard a super-talented strategist and marketer (with a doctorate in virology) who truly understands the culture of HFS and how to help mastermind our digital push to help us emerge from the current crisis as the leading digital analyst firm covering IT and business services and the technification of business operations.
Before we get to all the work stuff, Sarah, can you share a little bit about yourself….your background, what gets you up in the morning?
So the short answer is that I have had a long and very happy career at Accenture that started in consulting in the Andersen Consulting era, grew into Marketing and involved a minor detour in the early years as a research scientist, working for Novartis where I completed my PhD in Virology. I didn't have the normal career path for a CMO or head of Industry Analyst Relations but who knew that fast forward to 2020, all my worlds would collide with the Covid-19 pandemic and impact on everyone's life and business.
In terms of what gets me up in the morning – in addition to a strong double espresso and 90s R'n'B on the radio, it's the joy of learning something new. I like to always be challenging myself so aside from my new role at HFS Research, I am currently also honing my social media savvy, brushing up the German language skills I had when I lived in Vienna during my PhD and learning to ballroom dance with my very good friend Strictly pro, Robin Windsor. At the weekend, the one thing that gets me up and out at the crack of dawn is the chance to go sailing. Being by the sea (preferably in the Caribbean!), or on the water is my happy place.
And how did you find yourself at Accenture for such a long tranche of your career? Was it what you intended after studying science? How did you end up in marketing and strategy roles? What were the highlights?
When I joined Andersen Consulting as was, it was my wild card job application. I fully expected to have a scientific career and growing up I actually wanted to be a pathologist – until my aunt who was a doctor at the time, pointed out it wasn't as glamorous as on TV and that I'd actually spend my life in scrubs, green wellies and working in the basement of hospitals – oh and probably never get a boyfriend! I didn't expect to love the consulting world quite so much. I spent my early consulting career working for a series of financial services clients before leaving the company to return to science and complete my PhD with Novartis at their research institute in Vienna, Austria. After a post-doctoral fellowship in London, and a stint at the UK Medical Research Council I missed the pace of business life and returned to what soon became Accenture, in a Marketing and Communication role. I know that is not a natural transition of topic or role, but I convinced them I would be great at bringing my left-side logical thinking to bear alongside my creative flair. I definitely had one of the more unusual career histories and combination of experience but I like to think that brought something unique to my role.
I never intended to stay for so long and certainly not for 20+ years, but the advantage of such a large and diverse company is that there is room to move and grow. I was lucky during those early years to have some great mentors and champions in the business, who remain friends today and as their careers grew, so did mine. My career pivot point really came when Mike Salvino took leadership of Accenture's BPO business. I was CMO for that business for the duration of Mike's tenure as CEO, working closely alongside him and a number of other leaders who shaped the industry and am extremely proud of the business we built. We were a young, dynamic leadership team who were all invested in growing the business and in each others' success. We are all still close now; It was a special moment in time. As a team I think we did a great job of not only growing and repositioning the business in the market, but also changing the meaning of what a business process service provider could be for their clients and also for their people.
One of the things I loved about my time at Accenture was working with so many fantastic people. One of my favorite projects was working with a team from all around the world and parts of the business, including many of the companies we had acquired who brought their unique and specialist skill sets to the table, to redefine and rebrand our consulting methodology. It was a unique project and we ended up feeling like an extended family.
So what from your vast experience do you think you can apply to the services and tech industry now you are on the "light side".
Well I hope that my experience as a CMO and head of Industry Analyst Relations for such a key industry player will help HFS Research continue to hone and evolve their offerings, and how they work with their key clients to be even more relevant and effective – and I hope that I can bring my experience to bear for the benefit of all my former peers in client organizations. In my first week in role, I have already had a number of interesting and energizing conversations with CMOs and CEOs of client organizations. Its good to be able to learn from and challenge each other.
And why did you choose HFS, Sarah? How do you think you can drive things forward for the firm, especially with your many years of experience working with all the leading analyst firms?
HFS is known for having a distinctive voice in the market – for being provocative and for challenging the status quo. As a marketer and someone who likes to be working in "the new", I want to work with the "disruptor" who is shaking up the industry. Having sat in the client and service provider seat I believe I bring a unique perspective to the team. I am naturally someone who thinks laterally and "connects the dots, so I hope I can bring some fresh thinking and challenge the HFS team to be even more agile and responsive with their insights and research, and to shine a light on those providers and clients across the industry who are really driving value and pushing the industry forward.
How do you see the analyst industry changing, especially with the current economic uncertainty? And what needs to change…and what will change in your view?
The pace of change in the industry really demands an analyst firm can that be agile and responsive to the market. Nobody can wait six to nine months for insight and a category report to be published any more – the world will likely have pivoted on its axis in that time. To be relevant you need to be quick to market.
I also think that while a robust and relevant research portfolio remain the foundation of any analyst firm going forward, there is huge value in tapping their strategic talent on a project basis too. I see that as being a service area that will be increasingly in demand. Clients can extend their own strategy team on a project or an opportunity or tap a broad set of experts in a more "think tank" environment for strategic advisory, bespoke research or a competitive landscape. Its deep subject matter expertise, on the topics they need, when they need it.
And how do you see the services industry playing out over the next couple of years? Are we truly entering "crunch time" where only the fittest survive?
Absolutely. To come back to my science background, this is business natural selection in action. Experience tells us though that such circumstances forces people to focus, to spend smarter and to really think strategically about who they are and what their strengths are. It's going to be a tough for a while yet, but it will be those who are able to adapt quickly, take decisive action as necessary and innovate, who will not only survive but thrive.
From a marketing perspective what is interesting for me right now is the refocus on brand. I speak to my fellow B2B marketers across a broad set of industries on a regular basis and everyone is grappling with the same challenges – how to do the same or more, with less resource, how to engage with clients and recruits virtually but still make the experience one that delights – that delivers on content and builds knowledge and relationships. Customers in both the B2B and B2C world are looking at the organizations that they do business with or buy from with a critical eye – how are they responding? How are they taking care of their people and communities? And are thy the organizations they want to do business with going forward? Brand, culture and purpose have never been more relevant.
So if you have one wish to change our industry for the better…what would that be?
As a marketer through and through, I need to spin it a little. I have two wishes but they both come under the umbrella theme of Leadership, so I'll count that as one. Firstly, we know that diversity in teams leads to greater innovation and yet when you look at most organizational leadership teams in our industry they are anything but. I'd like to see more women in the big jobs and running the P&L. The talent is there – they just need to be given the opportunity.
And I hope that coming out of this period we will see more authentic leaders. Yes, effective leaders who drive business results, but also those who have vision, empathy and who lead by truly inspiring their teams to deliver for their clients.
Thanks so much for your time, Sarah, and we're excited to see you make some waves from the analyst side of the fence.
Posted in: Outsourcing Heros, Marketing