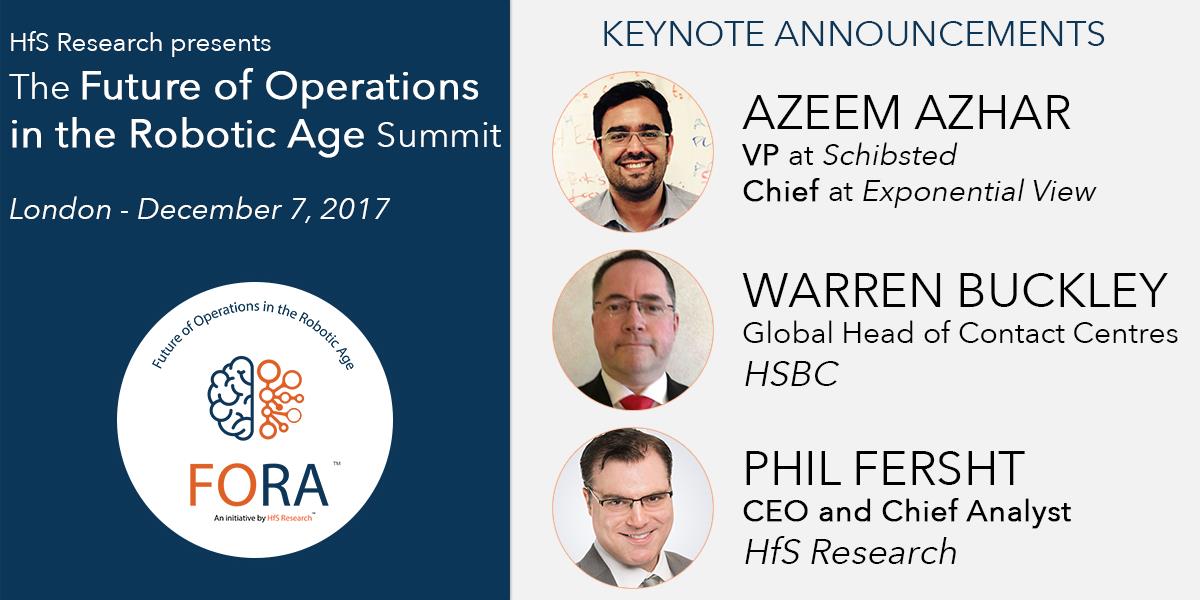 The "Future of Operations in the Robotic Age (FORA) Summit" at the Andaz Hotel, London 7th December is fast approaching!
This is a valuable opportunity to mingle with the industry elite grappling with the critical issues facing operations today and debate how to develop strategies to find value from the emerging automation and AI solutions in the marketplace.
This is an unvarnished "Chatham House Rules" occasion where you will get to share war stories with operations and automation leads in other organizations and hear from the CEOs of the leading solutions vendors.
Not to mention you get to hear from our keynote featuring Azeem Azhar, Warren Buckley, myself and the HfS analyst team. Click here to apply for your seat:
Do apply for your place now (space is limited so do hurry),
Cheers,
Posted in: None