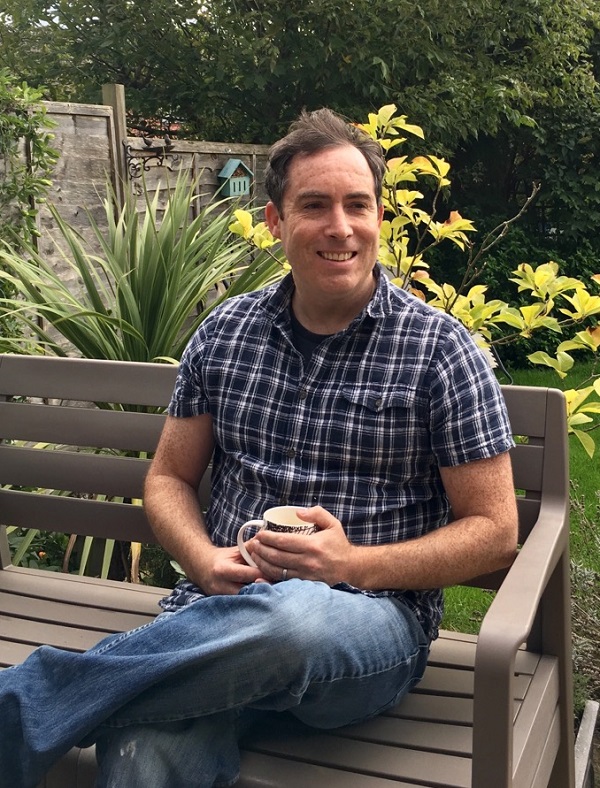 Fed up with all the helicopter-view prophesizing of the emerging robo world that just leaves you with a headache? Irritated by those matrices of suppliers which all look the same and tell you nothing meaningful? Sickened by the bizarre rose-tinted claims of how easy this all is?
Well... ee're changing all that at HfS, by issuing proper user experience reports of RPA and intelligent automation solutions, based on the real experiences of users, that aren't coming from the same old tired list of wined and dined RPA customers sent straight from the suppliers. So we've just hired a terrific analyst who not only understands the rules of robo, but can apply them to specific business processes and industry operations. So without further ado, let's learn a little more about our newest analyst brain, John Robo Brien... whom you may know better using his birth name of John O'Brien (see bio).
John - it's just terrific to be working with you at HfS! Can you share a little about your background and why you have chosen research and strategy as your career path?
Hi Phil, and thanks, it's fantastic to be here working with you and the HfS team. I've been an IT analyst since joining ComputerWire in 2000 where I started out covering European IT services. I've since worked in senior positions at Ovum and Datamonitor/Informa covering the global IT, BPO and Public Sector markets. For the past seven years, I've worked at TechMarketView, as research director for UK BPS, advising leading BPS suppliers, forecasting, and analysing the key industry trends across the market.
Working in a field, like research and strategy, is a natural fit for me. I have a passion for learning and getting deep into subjects. I love putting the pieces of the puzzle together, investigating, challenging and exploring the implications.

Why did you choose to join HfS... and why now?
The business services market is changing so fast and becoming a hotbed of innovation in areas like Automation, Robotics, and AI. Traditional BPO is dead, and suppliers are having to reinvent themselves. But, this equally applies to us as analysts. Joining HfS is really about me being able to make the transition, going deep, and exploring how these exciting new technologies will transform the business operations space over the next decade or so.
I've been really impressed with the way HfS has been able to move quickly to take a lead in these areas, led by the Digital OneOffice vision. It's a real privilege to now be part of the team helping to build out this vision further.

Where is the industry right now, John? Do you see us in a transition state, or is something else bubbling to wake us all up?
There's a lot of hype out there, so we have to be careful not to get carried away. But there's no doubt in my mind we are in the midst of a fundamental shift, the biggest since I started covering the market, which is upending the traditional or legacy operations model. We're moving quickly away from manual, labour-based operations. We're using more advanced technologies that can automate and augment people's capabilities, alongside advanced analytics providing deep insights to predict and prevent, and support continual process improvement. While today's focus is all around robotics (RPA), AI and cognitive, we've got to keep a very close eye on the next wave of disruptors too – in the operations space, I see the Internet of Things (IoT), blockchain, even virtual/augmented reality coming through over the next decade. We've got to be awake to this today so as not to get caught out.

So what can we expect to see from you at HfS... can you give us a little snippet of what you're going to be working on?

I'm going to start by going deep into RPA by exploring the real customer/user experience. I'm going to be interviewing end users across the Fortune 2000 who are using the leading RPA technologies, to get the first real picture of how effective these technologies really are. HfS has already discovered that 58% of enterprises are getting real value from RPA (see here), which is impressive, but still some way off predictions from some other analysts. I'm going to explore which of the 'leading' RPA vendors are delivering the goods, which are lagging behind, and why. This will be the first time the veneer will have been properly lifted off the RPA vendors' slick marketing campaigns.

And finally, is the analyst industry as exciting as it was 10 years' ago?
Great question. The answer for me is undoubtedly yes, because of all the changes that we've talked about. But it's a great challenge right now too. We've got to raise our game, and be far more responsive to the changes happening, so that we can accurately inform and advise clients, to help them make informed buying decisions. Data is going to be critical to being an effective analyst in this next phase, and HfS are building up some great data assets.
10 years ago, the industry was all about labour arbitrage and offshoring. Today it's all about robotics, AI and other advanced technologies. That said, business operations are dependent on people and the quality of services they provide. I believe, how we manage this transition, re-skilling, training and supporting people to become higher value actors in tomorrow's business operations, are going to become the most important factors facing enterprises. All-in-all, this makes for a highly disruptive and fascinating space to be researching.
Johnny Robo... its been a pleasure and I can't wait to unleash out user experience RPA research onto the industry!
Posted in: Robotic Process Automation