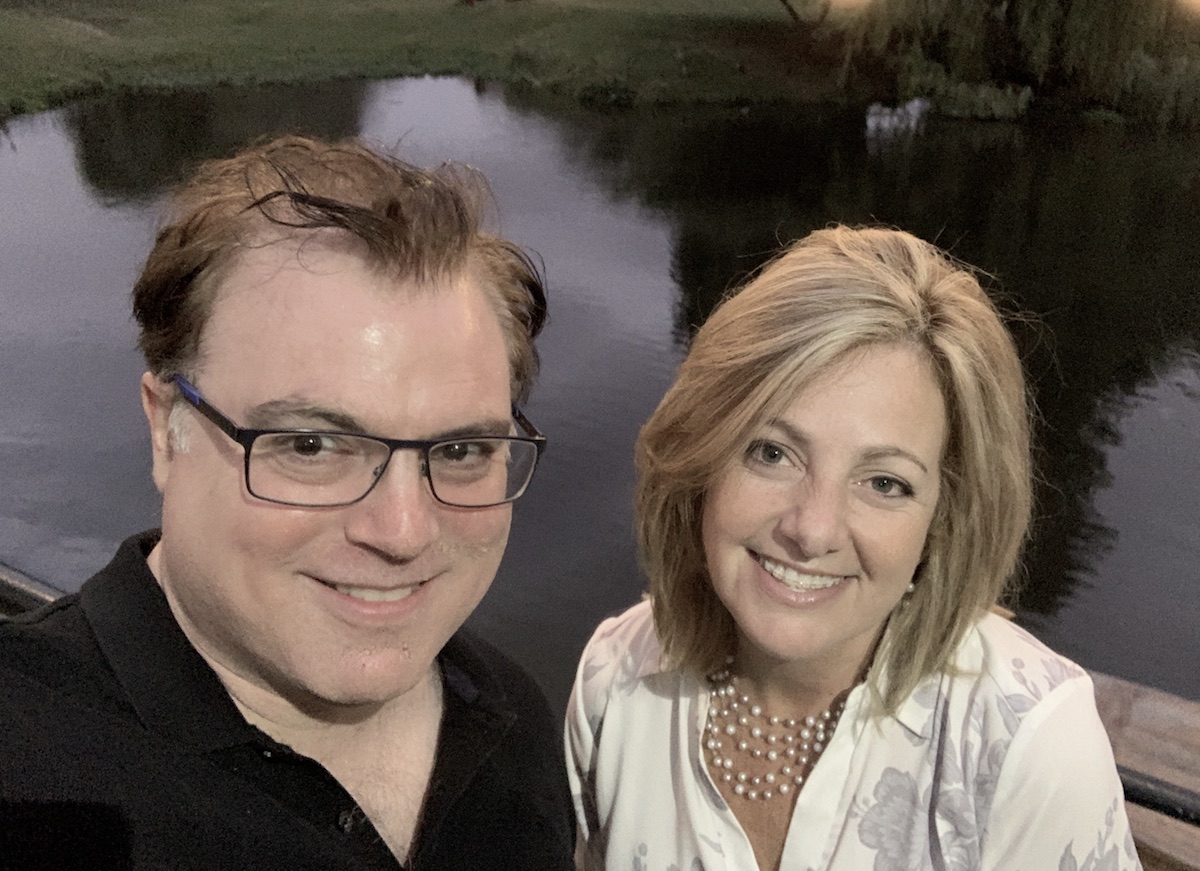 Just when you thought we'd had enough services legends making big moves this week, we have our very own to announce: Lisa Ross (LinkedIn) is joining us as SVP of Strategic Initiatives and Client Partner for major accounts, based out of our Boston office. Lisa will lead - and advise on - several of our strategic client relationships and work across our sales, marketing, and research teams to ensure we are maximizing value for our research clients.
I have known Lisa for 20 years as a colleague, client, and friend and know she will be a terrific fit at HFS with her focus on relationships, her keen interest in the services industry and love of research. During her career, she has been an analyst at IDC, has run her own research venture before spending the last 11 years in senior roles in Genpact, Capgemini, and most recently Tech Mahindra. She is a consultant, sales expert, has a marketing brain and has a good research grounding. Lisa also has run advisor relations functions and knows all the key advisors in the Big 4 and is very well connected in the industry with a strong personal brand. In the little time she will have left to herself, Lisa is completing a graduate certificate in digital marketing from Harvard Business School and teaches Zumba fitness class for older adults (whatever that is). She also has a 9-year-old miniature Schnauzer called Mercedes, a strapping 20-year-old son Zak in Penn State, and a lovely 94-year-old mum who still drives around happily in Massachusetts...
So let's hear from Lisa why she has made this move back to the research world and what she hopes to accomplish with HFS...
Lisa - you've been a very active figure in the world of global sourcing for two decades now - can you share a bit of background about yourself?
So delighted to be here, Phil. I feel as if my career truly has come full circle! In this new role, I've returned to my heritage in research which started 23 years back (!), with IDC, Ross Research and FAO Research while leveraging the marketing and new logo sales expertise gained supporting revenue growth in the supplier space since 2008. How exciting to be in a position of interfacing with many of the sourcing leaders who I've worked with over the years plus the leading sourcing advisory firms that I know so well. Teaming with you and the HFS Research team on strategic growth and new business opportunities is so very exciting, so...thank you for this opportunity.
And why HFS Research? Why make a return to the analyst advisory business now? And what will you be doing at HFS?
As most industry folks realize, you and I have known one another for 20+ years...as colleagues, competitors, clients, and friends...so there is a huge level of trust between us that served as the impetus for our initial discussions about this role only a few weeks back. I'm a huge believer in serendipity, so the development of an innocent conversation that turned into a job offer and my decision to join HFS was unexpected yet exactly as it was meant to occur. I 'get' the value of research and insights as drivers of supplier, advisor and investor knowledge and how to use the data/info to propel growth. With HFS at the forefront of where the market is heading, I've been impressed by the breadth and depth of what your research folks have done and the buyer-facing education and networking opportunities that your team has enabled. My hope is to bring different perspectives and fresh ideas as a leader here and position to help your biggest clients get the most benefit out of their engagements.
How is the services industry different these days than 5-10 years ago? You've been very involved with business process and IT services for several years now - where do you see us headed next? Is the game-changing?
It's quite interesting - so much has changed, yet so much has remained the same. Whenever I check LinkedIn or see folks at industry conferences or supplier events, it's always fun to see the same faces but oftentimes with different company affiliations. And many of companies I have followed are no longer, either integrated into new ones or rebranded, even though they contributed significantly to this industry. The biggest change, however, is the positioning that suppliers have embraced, either real or perceived, in terms of their offerings and positions of strength. There are many areas that have stagnated, in my opinion, but have so much potential to be game-changers - like sales tactics that work the best, how to treat employees better, how to be stronger leaders and, most of all, how to be more likeable (!), and I'll share insights with the HFS community in due time. And like you, I'll be helpful yet unabashedly honest.
And how about the research industry - you've been on both supplier and research sides of the fence, so how do you see it evolving?
The draw of research firms, back in the day, was the primary research data and information that we could strongarm and the insights we shared. Reports with the "thud" factor commanded the highest prices. There was a finite number of suppliers and a broad yet deep array of topics/subjects to cover. Suppliers and advisors had few opportunities to interact, and there were only a handful of industry conferences at which influencers could showcase their knowledge and suppliers could interact directly with existing and potential customers.
Today, we have what I see as a convergence of business and IT opportunities and an expansion of opportunities beyond the word "outsourcing" that make it nearly obsolete. RPA, digital and AI are at the forefront of thought processes, enabling a slew of new entrants with possibilities we had not even considered. And investors are chomping at the bit, not even fully understanding the value (or not) of their investments. We're all trying to make sense of it all, and there's certainly is no shortage of "friends" willing to charge more than an arm and a leg to provide counsel (when even they do not have a full handle on what's outside their limited purviews). Advisors are trying to make money off of suppliers (talk about strong-arming!), advisors are masking digital expertise with thousands of more dollars of proposed spend by their prospects, and buyers are like WTF do I do now?!
Throughout it all, and as cliché as it sounds, the research world has remained constant while upping the ante - still providing thought leadership in addition to now advising suppliers on how to sell, market and operate more effectively and moreso working with the buyer community to educate and inform and help build community. That last bit...the connection piece, is what I enjoy the most; we all want to feel as if we're part of a community. People do business with people they like in the Services space, so if research firms are trustworthy, likable and smart AND continue to focus on what the rest of us do not even know we do not know, I have a feeling that HFS Research will continue to be valued highly in our space.
Finally, what issues would you like to see our services industry address to make it more attractive to folks working in this space? And in an ideal world, what would you like to change?
Hmmmm...you've touched a nerve, as I've worked with and for some of the largest organizations in the world as well as privately held, culturally diverse, global organizations, so...I've seen a lot (not to mention my age!). Some immediate areas for improvement, off the cuff, focus on people issues:
1) Education: I'm a big proponent of growing and learning; yet, for some of us, it's been quite some time since we've invested personally and/or professionally in bettering ourselves - leadership skills and topically...and we risk becoming dinosaurs which clearly would have ill effects on our employers;
2) Employee Engagement: Across the board, we need to focus more on how we treat our employees...empowering them with better culture, support, growth opportunities, encouragement and diversity, and inclusion (ahem!)...as we risk revolving doors or really expensive, ineffective employees and colleagues with depressive disorders or worse;
3) Sales Effectiveness: This issue revolves around back and front office: Internal - motivating our salespeople differently, in ways that encourage them to succeed continually, and External - making it less about us and more about them...the client or prospect...speaking to their needs and how service providers can help versus 100's of slides on their cookie-cutter skillsets;
4) Connection: We spend the majority of our waking hours in a people business, so inasmuch as we can find opportunities to interact with actual people, even in an era of social media engagement, we need to do more of that. For me, at least, I've built my career and reputation on relationship management. We all need to get much better at that stuff, myself included; and
5) Self Care: We've all been guilty at some point/s in our careers of eating too much, not exercising enough, sweating the small stuff and ignoring what really matters, both professionally and personally. Lack of spirituality, focusing non-stop on the state of affairs, and working incessantly makes us no good to anyone. Having stayed in the vortex that is the Services space, I know firsthand the importance of self-care and struggle to stay centered. Connection helps.
Welcome back to research, Lisa...there couldn't be a more interesting time to be in this space!
Posted in: Business Process Outsourcing (BPO), IT Outsourcing / IT Services, Outsourcing Heros