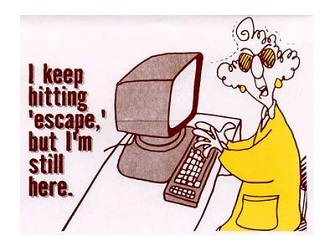 I think I just read one of the most (brutally) honest and practical articles by a guy called Len Kendall, an LA-based marketing executive with a clear penchant for writing. His piece is based on two premises:
The market no longer allows for employing older workers who deserve higher salaries
Technology is killing jobs at a very fast pace that will only continue to accelerate
OK – we all kind of know this. But where this gets interesting is where the discussion shifts to what he constitutes "expensive" workers.
"Thanks to advancements in technology, jobs are becoming more automated. Assuming that we can eventually automate all basic jobs and allow artificial intelligence to conduct more skilled work, there will only be a need for a small group of educated, experienced, but inexpensive workers."
So what counts as "expensive" workers?
Group A – low-skilled, but still expensive. Large populations of low-skilled workers (varying in age) who require lots of benefits. Companies will look to replace groups of ten or even hundreds of people with one computer to reduce costs. This is the premise
Posted in: Design Thinking, HR Strategy