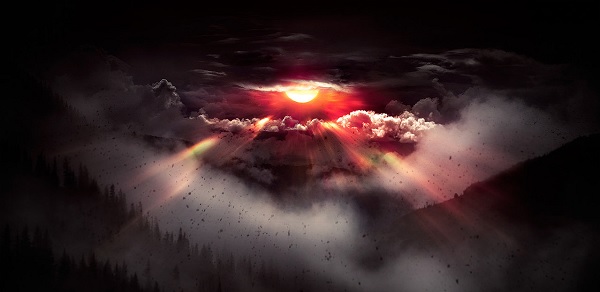 Talent is still the most precious asset firms have and it needs to be nurtured as the real proponent of growth and success, not merely the fancy technologies that can automate workflows. Our technology and business services industry desperately needs a mindset shift - and one that requires a longer term view, than the next quarterly Wall St announcement. Whilst we are not the only guilty party here, our technology and business services industry is still rooted firmly in people capability, much more than technology and commodity products, hence the desperate need to correct course and avoid circling the drain...
I was interviewing with the Delhi branch of NPR the other day on the layoff paranoia engulfing the Indian IT industry, and it dawned on me just how inhuman our business has become. These are normal people who still view the world as one where employers have responsibilities to their employees, where people still care about the welfare of others, when you got up in the morning and went to a job that had a purpose and a future.
The poor interviewers simply couldn't comprehend why major employers enjoying ~20% profit margins and continual 5-10% growth were so focused on making massive staff reductions. "Don't these firms have a responsibility to their employees, Phil?" was the question. "Of course they don't, it's all about their shareholders" was my immediate hair-trigger response. Ugh – I suddenly felt ashamed of the business of which I was part.
We're in the business of increasing profits for investors, not creating new business value from people
Is our sole purpose now simply to eliminate people? We spend a couple of decades displacing "expensive" workers because we could find less expensive able ones to do the job. Now we're getting rid of them altogether just to keep the Buffetts and Elliotts happy? And why are we literally obsessing with labels to describe what we do: Digital, Machine Learning, Intelligent Operations, Robotic Process Automation… or my favorite "Digital Labor".
Let's be honest, what all these things really signify is "how to get work down without the need for people". And how can you call something "Digital Labor" when the labor is no more… unless we start redefining RPA recording loops based on optical recognition software as "labor". Maybe we need to revisit what labor actually is, according to Merriam-Webster:
Definition of Labor (Merriam-Webster):
"1) The human activity that provides the goods or services in an economy;
2) The services performed by workers for wages as distinguished from those rendered by entrepreneurs for profits."
Correct me if I am completely losing my mind here, but we're no longer in the business of promoting human activity to stimulate economies… we're in the business of increasing profits for investors. Is there any way to dig ourselves out of this hole, or are we on an inexorable nosedive to the lowest common denominator of creating and promoting business operations that no longer require people?
As technology and operations professionals, we must rediscover our purpose or we're just promoting the end of labor
I wish I had a silver bullet solution to help us take this dramatic U-turn, but sadly, all I can offer are some ideas on how we can re-humanize what we do:
Find meaningful work for our people to do - not just fire them. In the past, when most businesses had some excess staff capacity, there were always useful things for them to do – such as consulting and outsourcing firms deploying their benched consultants to work gratis with existing clients on special projects that could eventually lead to future business – or just
Posted in: Business Process Outsourcing (BPO), Cognitive Computing, Digital Transformation