"Rewritten by machine and new technology, and now I understand the problems you can see"
Source: "Video Killed the Radio Star" by the Buggles, 1979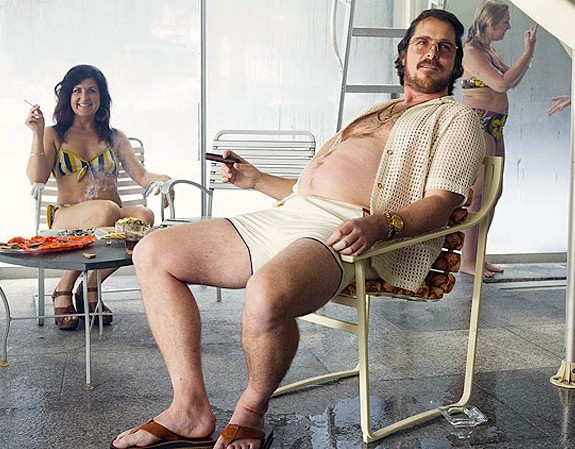 Yes, even back in '79, when a portly Christian Bale wore a hairpiece and the first nudist beach was established in the United Kingdom, the world was already beginning to zone in on the power of automation.  Well maybe it wasn't, but we were trying to find a clever way to connect the Buggles, American Hustle with Automation and BPO... so let's have HfS' own automation star, Charles Sutherland, shine some light on this one...
The Stagnation of Gamification
It wasn't that long ago that in certain circles of the outsourcing market, there was a great deal of excitement about how gamification was a trend which would have a real and meaningful impact on how work was done in delivery centers around the world.   Books were written, conferences like GSummit were organized and in general there was an emerging belief that if you made even the most routine work more "fun" organized around mini-games, competitions, points and leaderboards rates of employee engagement and retention would rise and with that overall productivity in the outsourcing market.  A full disclosure now, I believed in this at the time and in many respects still due although as I'll explain, I no longer see this as a wide-sweeping trend and instead as a niche approach for certain roles and workforces now in the future.  So while the books still reside on my Kindle, I'm now moving to the belief that at least in the world of BPO and GBS, it won't be the gamification of roles rather it will be the process automation of roles that will define this world over the next several years.
While it's true, that gamification may not have made it into the standard discourse in the BPO and GBS marketplace, our recent study of technology trends in BPO suggests that by comparison to process automation and the members of the SMAC stack (Social, Mobility, Analytics and Cloud), Gamification is at best the present, likely the past and certainly not the future technology trend.  What has emerged in its place is process automation.
Why and Why Not Gamification in BPO
Gamification was attractive in BPO as a possible solution to some structural challenges in the industry.  How do you keep employees engaged and retained when their daily work isn't always interesting and rarely varies?  How do you appeal to new millennial and Gen-Y employees who live
Posted in: Analytics and Big Data, Business Process Outsourcing (BPO), Buyers' Sourcing Best Practices