---

There's nothing worse than being the "best-kept secret" in an industry... sure, it sounds cute at first, but after a while it gets frustrating as people aren't learning about you. And there's nothing worse than being a best-kept robo secret in a market obsessed with propaganda, ignorance and bad analysts, many of whom have no clue what they are talking about.
So let's change this for one solution vendor, Redwood Software, which has quietly gone about helping enterprises automate processes around SAP workflows. When we bemoan rigid, poorly integrated processes, it's often borne out of legacy systems and ERP that have the effect of pouring concrete into a firm's operations. So what better than to develop both robotic and digital automation capabilities around SAP's R3 finance platform, helping financial leaders renovate more of that they have, without the costly and disruptive need to invest millions in expensive system upgrades that often only succeed in delivering a whole new suite of integration problems. Sounds like a simple way to make money? Well, it actually takes decades of practice and experience, so let's hear a bit more from the firm's CEO and Founder, Tijl Vuyk. and his Chief of Staff, Neil Kinson, about how they got here and where they are taking this very well-kept, soon-not-to-be so secret Redwood product...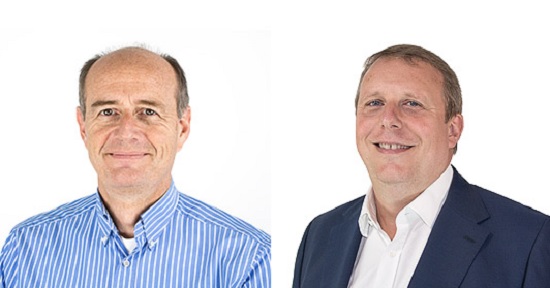 Phil Fersht, CEO and Chief Analyst, HfS Research: Good morning Tijl and Neil - it's great to have both of you talking to us today. Perhaps we can start with a little background on Redwood, where you have come from and what you do?
Tijl Vuyk, CEO and Founder, Redwood (pictured left): Thanks Phil. Well it's been about 25 years since we were founded and we started in the application space where we were building Oracle applications. We saw the need for automating these applications because there were a considerable amount of manual activities running all kinds of processes within Oracle, and later on with SAP. When we started, we created a tool that would help customers build their own automated processes. In the last five to eight years we discovered that building these automations were a challenge for many of our customers. So we tried to productize the whole idea of automating these business processes and now we call this robotics - where we use the application's functions to automate the processes normally undertaken by humans. I think that's where we are. We came from a technology background where we built enterprise strength applications to automate primary business processes, and now we are trying to make this as easy and slick as possible to implement those processes without having customers spend too much money on services and maintenance. There is more to say about what we do, but these are the highlights.
Phil: Sure, so you've been around for 25 years, how did you end up in this automation space? Was it a deliberate move or was it something that evolved over time?
Tijl: I wouldn't say a deliberate move but I love automation. If I do something twice, I ask myself, "can I do this easier and faster or not do it at all?" And that is the attitude we have