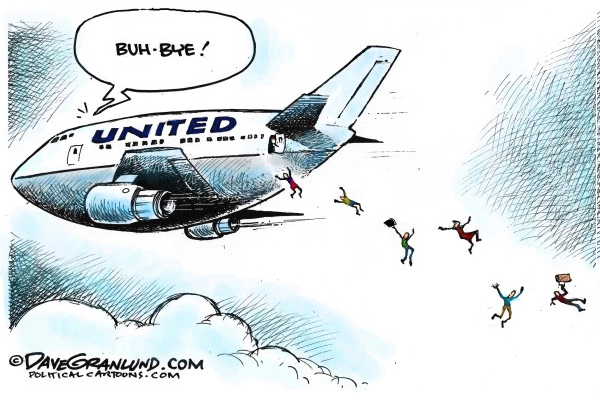 It seems everywhere we turn there's a new story about airlines behaving badly, and these stories are illuminating examples of a complete breakdown across people, process and technology: a classic "DumbOffice" fail.  No industry is immune from digital disruption and operating on siloed legacy operational models is a surefire recipe for disaster for legacy brands, such as these monolithic airlines, unwilling to invest in a OneOffice operating backbone.
You may be out of business before you know it in this unforgiving digital world
These DumbOffice failures could seriously take some airlines over the edge and put them out of business. Today's digital business environment is an unforgiving place and the customer experience can make or break a business at a speed we've never seen before. 
This year's biggest DumbOffice culprit, United Airlines, was in the news again recently, and not in a good way. This time, it was the story of a mom being forced to fly with a two-year-old on her lap so his (ticketed) seat could be given to another passenger, one which the beleaguered airline only responded to once she contacted the media. The airlines are having a rough time from a PR standpoint right now, and it's just going to keep getting worse when every single snafu on every single flight is so easily picked up on social media. 
There is a decreasing margin for error when it comes to the customer experience
In reality, today's shenanigans aren't really anything unique, it's more the fact that the media is lying in wait to take down the next airline that just can't deliver a flawless customer experience. With the availability of real-time interactive technologies, sophisticated global services and much more incisive analytics, there really is no excuse for these repeated DumbOffice failures. The key is to get smart about predicting customer events, not reacting to them, if you want to win their trust and avoid these PR nightmares that are causing significant brand damage in cut-throat markets, with aggressive low-cost competitors lurking. You only need to look at the European airline industry, where the stranglehold of the legacy airlines, such as British Airways, Lufthansa and Air France had been decimated by low-cost alternatives and the luxury petrodollar brands. Fortunately for the US airline brands, they seem to have enjoyed a greater degree of customer loyalty than the Europeans, but customer tolerance is surely close to breaking point in the changing media-infested business environment.
This means today's legacy airlines need to break down the silos that exist across their front and back offices integrating the customer experience into all business processes that touch the customer.
The latest frenzy was kicked off a couple months ago with the infamous passenger dragging incident, and since there have been numerous other tales of disgrace with American Airlines and Delta joining the ranks.  Although the subsequent events weren't as outrageous as Dr. Dao's sad tale, it's safe to say the airline industry is under intense scrutiny for customer experience (or lack thereof). Passengers increasingly feel like herded cattle, crammed into smaller seats, given decreasing quality refreshments and entertainment, while being charged for practically everything but using the restroom. While airlines suffered for years with a reputation for nickel and diming customers and providing sub-par customer service, it seems the last couple of months have seen the biggest fever pitch since "United Breaks Guitars" in 2009 – and media, both social and traditional are salivating over every story.
Am effective OneOffice strategy creates the ability to stay ahead of impending disaster
While the very nature of travel assures that mishaps will never go away completely, there are a myriad of customer-focused alternatives for dealing with, and preventing the situations that occurred, in particular, those related to seats being overbooked or boarding passes accidentally "not scanning."  A connected, customer-centric, digital enterprise that is able to cater to its customers in real time would be able to prevent these problems and set apart any airline that moved quickly in this direction. A smart OneOffice enterprise would use digital connections to engage with customers in this type of situation - for example, instead of making a blanket announcement at the gate (while half the passengers are still at the food court), sending a notification to the passengers' app well in advance, offering credit for giving up their seats.  If it got to the point where passengers were already on board, using the in-flight entertainment system to make a similar request might get some folks to stand up and take the offer (although it seems that a true OneOffice organization wouldn't allow boarding to happen under those circumstances).  Or how about thinking outside the box for alternative solutions?  Could those crew members who so desperately needed to get to St Louis instead of Dr. Dao have been comfortably bussed or Uber'ed in the same amount of time and reasonable cost? At a very last resort, in the unfortunate case that something like this happens, a company should at least be quick, empathetic and customer-centric in the response to the customer and the public.  Everything about United's late, half-assed responses screams that this company has no appropriate contingency plans.… every step of the way, United has floundered and failed to respond to these problems.
The fact these issues continue to arise begs the question, what is the airline industry's motivation to change? Despite these PR disasters, the airlines are doing better than they have in years. Perhaps the hubris of their recent spike in profitability has created a lack of concern for customers and loyalty. Customers perceive the success of these businesses as squeezing out every possible penny for additional comforts being sold as luxuries, like a couple of extra inches of legroom or a blanket - yet the majority of airline customers shop based on price. Despite a lot of lip service about experience being the differentiator, airlines' actions show that they're really more about how to make the most profit while providing the lowest level of service acceptable. But…. it's not sustainable. 
No industry is immune to disruption, and the recent uptick in financial performance won't last, while the underlying complete dysfunction and lack of people-centric values will continue to pervade these toxic companies. At the very core of these PR disasters is a lack of integrated data, and a company culture that completely lacks empowerment for decision making and empathy.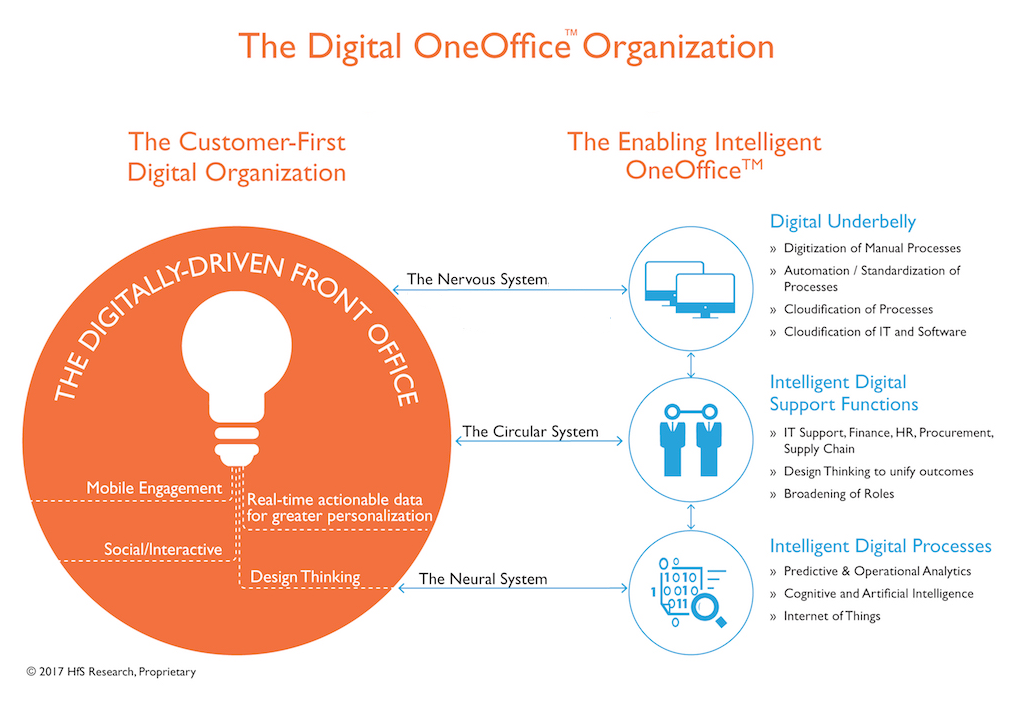 Bottom-line: Any company reliant on omnichannel must have converged data sets so well-trained employees can access real-time information to avoid these disasters. 
The airline industry needs to find a way to appropriately give their front line staff the autonomy and the infrastructure to make appropriate decisions that will help impact and also "protect" the business results e.g. customer loyalty and positive brand image that impact short and long term revenues. It also requires a talent strategy and culture to support it. What is the right balance between rules-based and autonomy/flexibility to make appropriate customer service oriented decisions? Design Thinking is one ideal which can play a role here to design the business operation to meet the needs of the customer within a business context; using journey mapping integrate the needs of people with the possibilities of technology and requirements for business success. Give the "front line" the autonomy to make decisions by having accessible and actionable data at their fingertips with some built-in rules for guidance and standards. 
As we will discuss in the forthcoming Travel and Hospitality Blueprint, airlines can only fix this by embracing the the 5 fundamentals of OneOffice. The only way to turn around these systematic issues is to look closely at how to implement these fundamentals as part of your organization - finding ways for employees to better use technology and information, focus on impactful outcomes and integrating data, and creating urgency for short-term plans to create a long-term vision for more intelligent operations. 
Posted in: Contact Center and Omni-Channel, CRM and Marketing, Digital OneOffice